Return to the Obituary Announcements Main Page
Farrands, Sandra Bessie
Birth: 1946-10-11 in Providence, Rhode Island
Residence: Mechanicsville, Maryland
Death: Saturday, September 15, 2012
Laid to Rest: Thursday, September 20, 2012 in the Mt. Zion United Methodist Church Cemetery, Mechanicsville, Maryland
Condolences: Click to View or Post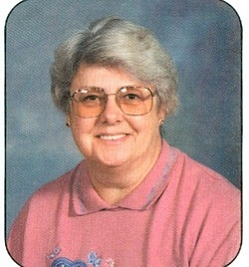 Sandra B. Farrands, 65, of Mechanicsville, MD, died September 16, 2012 at her residence. Born October 11, 1946 in Providence, Rhode Island, she was the daughter of Richard Earl Farrands and Mary Catherine Atkinson Farrands.

Sandra served in the U.S. Army in Vietnam and received several commendation medals. She retired from the service with the rank of Major, Grade 4. She also worked as a teacher in the Charles County Public School System for over 20 years. She loved doing crafts and working with the Hunger Team at Mount Zion United Methodist Church and taught Sunday school there.

Sandra was predeceased by her parents.

She is survived by her brothers; Richard Earl Farrands of Fulton, NY and Robert Henry Farrands of Rochester, NY; sisters, Lauretta Sieger of Severna Park, MD and Catherine Shockley of Centereach, NY.

A viewing will be held on Thursday, September 20, 2012 at Mt. Zion United Methodist Church, Laurel Grove, 21708 Mt. Zion Church Rd., Mechanicsville, MD from 9:00a.m. - 10:00a.m. followed by a service at 10:00 a.m. Interment will follow in the church cemetery.

Arrangements provided by Brinsfield Funeral Home.
Return to the Obituary Announcements Main Page