Cox, Clenda Dorsey
Birth: 1948-08-06 in Prince Frederick, Maryland
Residence: Bel Alton, Maryland
Death: Saturday, September 15, 2012
Laid to Rest: Thursday, September 20, 2012 in the Friendship United Methodist Church Cemetery, Friendship, Maryland
Condolences: Click to View or Post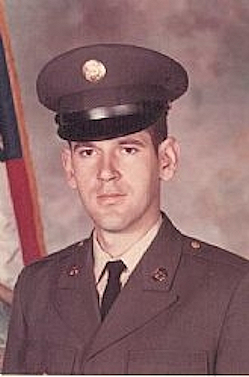 Mr. Cox was an iron worker with Local Union #5 for 35 years. During his work time, his accomplishments included work on the Mormon Temple, the Air & Space Museum (where he received citations for his work), the hanger for Air Force One, and was honored for his work on the restoration of the Pentagon following 911. He was a member of the American Legion and the Masonic Order. He was a veteran of the United States Army, having served during the Vietnam era and was a recipient of the Bronze Star.

Predeceased by his parents, the late C. C. Cox and the late Irma Jeannette Dorsey Cox.

He is survived by his wife of 43 years Lynn M. Cox; two sons Matt (Jenn) Cox of La Plata, MD and Mark (Amber) Cox of La Plata, MD; two sisters Lori Cox (Brian) Strout of Bangor, Maine and Melanie (Woody) Townshend of Bowie, MD; mother and father-in-law Bill and Sally McKeown of Columbia, SC; and one grandson Myles Cox.

His Visitation will be held on Wednesday, September 19, 2012 from 2-4PM and 6-8PM with Funeral Service at 7PM at Raymond Funeral Chapel (5635 Washington Avenue, La Plata, MD 20646). His Internment will be on Thursday, September 20, 2012 at 11AM at Friendship United Methodist Church Cemetery (22 West Friendship Road, Friendship, MD 20758). Pallbearers will be Matt Cox, Mark Cox, Dennis Cook, Tony DePhillip, Nathan Jones, and Nathan R. Jones.

Memorial contributions may be made to Friendship United Methodist Church (P.O. Box 72, Friendship, MD 20758).

Arrangements provided by Raymond Funeral Service.