Veitch, Michael Morton
Birth: 1948-04-30 in Washington, DC
Residence: Lexington Park, Maryland
Death: Tuesday, September 18, 2012
Condolences: Click to View or Post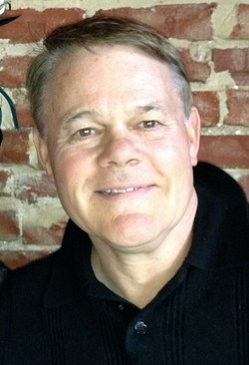 Michael Morton Veitch, 64 of Lexington Park, MD died September 18, 2012 at his home surrounded by his family. Born April 30, 1948 in Washington, DC, he was the son of the late Dr. Fletcher P. Veitch and the late Marian Morton Veitch.

On June 9, 1973 he married Pamela Veitch at Sotterley Plantation in Hollywood where his mother Marian was a docent for 25 years.

He is survived by his wife, Pamela Jen Veitch; his three sons, Gavin Veitch (Marianne) and grand-baby Callan Isabelle of Mechanicsville, VA, Kyle Veitch (Nicole) of Athens, GA and Brett Veitch of Athens, GA; and a brother, Fletcher P. Veitch (Patricia) of Points, WV.

A graduate of DeMatha Catholic High School in 1966, he graduated from the University of Maryland in 1970 with a Bachelor of Science Degree in Microbiology. He attended the University of New Hampshire for one year and came back to Maryland to work at the University of Maryland Veterinary Science Department. He was accepted into Veterinary School at the University of Georgia in 1974 and graduated Magna Cum Laude with a Doctor of Veterinary Medicine degree in 1978. Dr. Veitch began his Veterinary career at Tidewater Veterinary Hospital in Charlotte Hall, MD working under Dr. Bud Virts and Dr. Clarence Little who were both instrumental in his career. He reconnected with Dr. David G. Langford (Diane) and the two became partners and friends and founded Three Notch Veterinary Hospital in Hollywood, MD where Dr. Veitch continued to work for 33 years providing compassionate care for sick and injured animals.

During that time he served in many community activities including Board of Directors/U.S. Navy League, Patuxent River Chapter, Board of Directors, St. Mary's Hospital where he served as Vice President for 3 years and chaired many committees. He served as an officer on the board of St. Mary's Youth Lacrosse Club for 10 years and was instrumental with others in bringing the sport of boys and girls Lacrosse to the Public High Schools of St. Mary's County.

Dr. Veitch spent all his summers while growing up at his family cottage and property on the Chesapeake Bay called "Green Gates" located in Hermanville, MD. It was there that he developed the love for the bay and nature. He had a wide variety of interests including boating, fishing, snow skiing, scuba diving, mountain biking, golf, woodworking, music and playing guitar and anything else he could do with his hands.

Dr. Veitch was a lifelong member of the American Veterinary Medical Association and several other professional groups. He was co-chairman of the Northern New England Veterinary Alpine Symposium held at the Balsams in Dixville Notch, NH for 20 years…providing continuing education for Veterinarians.

Pam, his wife of 39 years remembers Mike as the most amazing husband, father and friend. Many Caribbean trips, trips to Australia, Bali, scuba diving, dinner parties with friends and laughing in the pool bonded the two for life. He was perfect in every way, even though he couldn't dance!

An "I'm Still Awake Wake" was held for his family and close friends in August and at his request no Memorial Service will be held.

Memorial contributions may be made to Hospice of St. Mary's, P.O. Box 625, Leonardtown, MD 20650.

Arrangements made by the Brinsfield Funeral Home, P.A., Leonardtown, MD.