Return to the Obituary Announcements Main Page
Hines, Patricia J.
Birth: in Ord, Nebraska
Residence: Charles County, Maryland
Death: Saturday, September 15, 2012
Condolences: Click to View or Post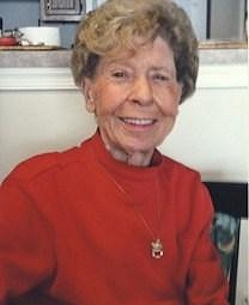 Patricia J. Hines a resident of Charles County, Maryland died September 15, 2012 at the age of 80. Born in Ord, Nebraska she was the daughter of the late Charles and Mary Zmrhal.

Preceded in death by her parents, and brother Charles Zmrhal, Jr.

Ms. Hines retired from OPM. She was a menber of the Women of the Moose. She loved shuffle board, enjoyed watching hummingbirds. She was a longtime Dallas Cowboy Fan. Mrs. Hines loved her grandchildren.

Survivors include: Patrick C. Hines and his wife Terri, Hayden Hines, Deborah Tomasko and her husband Edward, jr., Linda Novak and her husband Richard Bartels. Grandchildren: Ryan, Kimberly, Nicholas and Patty. Sister Garnett Wallcowaik and her husband Simon of Ord, Nebraska and sister-in-law Nadine Zmrhal of Oregon.

The family will receive friends on Thursday, September 20, 2012 from 6:00 - 8:00 pm. at The Huntt Funeral Home, 3035 Old Washington Road, Waldorf, Maryland 20601 where services will be held on Friday, September 21, 2012 at 1:00 pm. Burial private. Officiating clergy will be Randy Randall.

Arrangements provided by Huntt Funeral Home.
Return to the Obituary Announcements Main Page