Combs, Agnes Marie
Birth: 1927-07-10 in Leonardtown, Maryland
Residence: Leonardtown, Maryland
Death: Thursday, September 20, 2012
Laid to Rest: Tuesday, September 25, 2012 in the St. Francis Xavier Catholic Church Cemetery, Leonardtown, Maryland
Condolences: Click to View or Post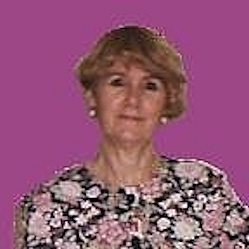 Agnes Marie (Gee) Combs 85, of Leonardtown, MD, passed away on September 20, 2012 in Leonardtown, MD. Born on July 10, 1927 in Leonardtown, MD she was the daughter of the late Joseph Benjamin and Ida Pillsbury Morgan.

She was married to Thomas N. Combs on May 1, 1947 at Holy Face in Callaway, MD and who preceded her in death on April 8, 2010.

Gee is survived by her children Thomas N. Combs, Jr. (Sudy) of Callaway, MD, Bennie Combs (Bernadette) of Chaptico, MD and Glenda White (Jeremy) of Lexington Park, MD; her six grandchildren, Shelly Wathen (Danny) Thomas Combs III, Ashley Combs, Dane Hanson (Hannah), Brad Combs and Amy Hanson; Five great-grandchildren; Olivia Buzzurro, Boston Hester, Brock Hester, Lorelei Hanson, and Adilyn Wathen, as well as her sibling Dolores Lynch of Compton, MD.

Marie is preceded in death siblings; Helen Fenhagen, Bernard Morgan, Mabel Meyer, Aloysius (Dish) Morgan, Victoria Schaller, Eloise Adams and Theda Nelson.

She was a homemaker and worked in the cafeteria in Leonardtown Middle School until she retired. Marie enjoyed her family and loved music she would play her piano or keyboard and sing every chance she got. She also enjoyed playing cards and praying the rosary.

The family will receive friends on Monday, September 24, 2012 from 5:00PM -8:00PM with prayers recited at 7:00PM in the Mattingley-Gardiner Funeral Home, Leonardtown, MD. A Mass of Christian burial will be celebrated on Tuesday, September 25, 2012 at 10:00AM in St. Francis Xavier Catholic Church. Interment will follow in the church cemetery.

Contributions may be made to the Michael J. Fox Parkinsonís Foundation www.michaeljfox.org.

Arrangements provided by Mattingley-Gardiner Funeral Home.