Essert, Lori Ann
Birth: 1969-04-13 in La Plata, Maryland
Residence: Waldorf, Maryland
Death: Thursday, September 20, 2012
Condolences: Click to View or Post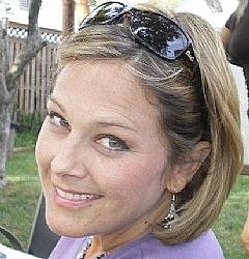 Lori Ann Barbee Essert of Waldorf, Maryland, died on Thursday, September 20, 2012 at Georgetown University Hospital in Washington, DC. She was 43 years old. Born on April 13, 1969 in La Plata, Maryland, she is the daughter of Jane B. and Jewell B. Barbee.

Lori was a graduate of the College of DuPage in Chicago, Illinois with an Associates Degree in Nursing. As a Registered Nurse, Lori worked in several hospitals throughout the country in labor and delivery, but primarily at Alta Bates in Berkley, CA in the Neonatal Intensive Care Unit (NICU). She was a member of the La Leche League International to promote the benefits of breastfeeding and a volunteer with the American Red Cross. She enjoyed music and going to concerts. Lori was an animal lover and an advocate for animal rights.

In addition to her parents, she is survived by her daughters, Makenli, Riley and Sedona; her sister Judy Barbee; her brother David Barbee and his wife Ashley; nephews, A. J. Gray, Aaron Gray, Shawn Gronau Collin; nieces Jobilynn, Savannah and Bailey.

A gathering will be held on Tuesday, September 25, 2012 from 5PM to 6PM with a celebration of life service to begin at 6PM, at the Raymond Funeral Service, P.A. 5635 Washington Avenue, La Plata, Maryland 20646. Interment will be held separately with Loriís three daughters in Sedona, Arizona.

Arrangements by Raymond Funeral Service, P.A.