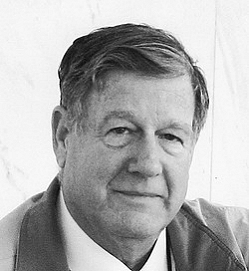 Captain Stephen George Riley, III, 60 of Mechanicsville, MD passed away on September 24, 2012 in Mechanicsville, MD. Born September 3, 1952 in Niagara Falls, New York, he was the son of the late Mary Ann Ruh Riley and Stephen George Riley, Jr. of Virginia Beach, VA.

Mr. Riley is survived by his wife Sharon Kay Riley of Mechanicsville, MD whom he married on December 23, 1977 in Virginia Beach, VA, children; Shannon Kay Riley, (fiancé Dale Eugene Wince), of Leonardtown, MD, and Stephen George Riley, IV, (Kelly Nicole Riley), of Falls Church, VA, siblings; Kevin "Michael" Riley of Jacksonville, FL, Eileen "Patty" MacDougall of Easton, MD, Kathleen "Kate" Pitchford of Norfolk, VA, and Christopher "Chris" Riley of Greenville, SC, and 1 grandchild.

In addition to his mother Mr. Riley was preceded in death by a sister, Margaret "Peggy" Crawford.

Mr. Riley graduated from Princess Anne High School in 1971 and from Embry-Riddle Aeronautical College in 1998 earning two Masters Degrees. He entered the U.S. Navy in 1971, serving for 38 years, he was stationed at NAS Glenco, GA, NAS Patuxent River, MD, Tacron22, Little Creek, VA, NAS Oceana, VA, NAS Lemoore, CA, USS Coral Sea CV-43, FacsFac, Vacapes, VA, NAS, Chase Field, Beeville, TX,. Navy Liaison Officer for the FAA, NAS Patuxent River, MD, and Airlant, Norfolk, VA, after retiring in 2009 he was the Chief of Naval Operations, and Head of the Air Traffic Control and Airspace, he then worked as a Air Traffic Control Systems Commander at the Federal Aviation Administration, Washington, DC. Mr. Riley was a member of the Town Hall Alliance, and the Elms Advisory Board. He enjoyed hunting and fishing.

The family will receive friends on, Friday, September 28, 2012 from 11:00AM to 1:00PM in the Mattingley-Gardiner Funeral Home, Leonardtown, MD. Inurnment will take place at a later date in Arlington National Cemetery. Honorary pallbearers will be: Stephen G. Riley, IV, Stephen K. Riley, Kevin M. Riley, Christopher S. Riley, William "Bill" Reabe, and Everett Bailey.

Memorial contributions may be made to the Wounded Warriors Project, P.O. Box 758517, Topeka, Kansas 66675.

Arrangements provided by Mattingley-Gardiner Funeral Home.