Return to the Obituary Announcements Main Page
Houser, James Harry, Jr.
Birth: 1929-08-24 in Washington, DC
Residence: Leonardtown, Maryland
Death: Monday, September 24, 2012
Laid to Rest: Thursday, October 04, 2012 in the Maryland Veterans Cemetery, Cheltenham, Maryland
Condolences: Click to View or Post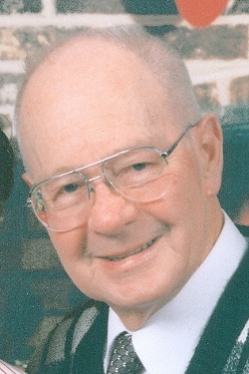 James Harry "Jimmy" Houser, Jr., 83, of Leonardtown, MD passed away September 24, 2012 at Calvert Memorial Hospital in Prince Frederick, MD. He was born August 24, 1929 in Washington D.C. to James Harry and Florence (Test) Houser.

He was raised in Mt. Rainer and Berwyn Heights, MD and attended Prince George's County public schools. Jimmy enlisted in the United States Army on April 10, 1951 and was honorably discharged on March 26, 1953.

He married Alice Allen on August 23, 1951 in Berwyn Heights. They lived in Berwyn Heights and Rogers Heights until moving to Breezy Point in 1964, Huntingtown in 1979 and have lived in Leonardtown since 2004.

Jimmy was employed as a mailer for the Washington Post. He also owned and operated his own photography company, B & W Photo Service, which specialized in reproduction and restoration, architectural construction and general photography. He ran his own photo lab and had photos published in The Money Crop Book. Some of Jimmy's photos are displayed in the Calvert County Court House and the Historical Society.

Jimmy had invented a sight for a bow and arrow, but it was never patented. He also made his own quivers, arrows, bullets and rifle stocks. He played many string instruments, built his own banjos. He was also a Ham Radio operator. Jimmy was a former member of the Berwyn Heights VFD.

Jimmy was preceded in death by his parents.

He is survived by his wife Alice M. Houser and daughters Sandy J. Bowen and husband Ronny of Leonardtown, Judi A. Dobbins and husband Ken of Brunswick, ME and Susan L. Boyer and husband Bob of Hughesville. Also surviving are six grandchildren, eight great grandchildren, a sister Shirley Payne and husband Joseph of Pennsylvania and a brother Bobby Houser and wife Jean of Texas.

Arrangements provided by Rausch Funeral Home.
Return to the Obituary Announcements Main Page