Return to the Obituary Announcements Main Page
Meader, Merten L.
Birth: 1923-01-11 in Clinton, Iowa
Residence: Port Republic, Maryland
Death: Saturday, September 29, 2012
Laid to Rest: Monday, January 14, 2013 in the Arlington National Cemetery, Arlington, Virginia
Condolences: Click to View or Post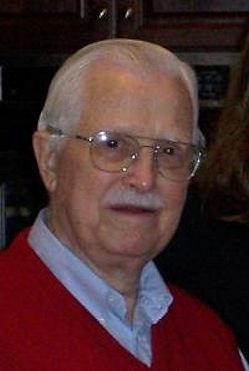 Merten passed away on Saturday, September 29, 2012 at the Burnett-Calvert Hospice House at the age of 89. He was a resident of Port Republic, Maryland for the last 22 years and a member of the First Lutheran Church in Sunderland, Maryland

He was born on January 11, 1923, in Clinton, Iowa to the late John Roland and Johanna (Lukritz) Meader.

Merten was married to the late Marjorie (Montgomery) Meader for over 66 years. He was the loving father to Mark Meader, Beth Meader and her husband – Eric Darden and Guy Meader and his wife – Deborah. He was a devoted grandfather to Jessica, Catherine, Anna, Ethan and Isabelle.

Merten was a pilot and a retired member of the United States Air Force.

Arrangements provided by Lee Funeral Home.
Return to the Obituary Announcements Main Page