Dennis, Renly Bruce
Birth: 1922-01-17 in Soper, Oklahoma
Residence: California, Maryland
Death: Saturday, September 29, 2012
Laid to Rest: Wednesday, October 03, 2012 in the Charles Memorial Gardens, Leonardtown, Maryland
Condolences: Click to View or Post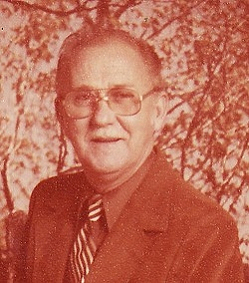 Renly B Dennis, 90, of California, MD died on Saturday in St Maryís Nursing Center, Leonardtown, MD Born January 17, 1922 in Soper, OK he was the son of the late Renly R. Dennis, and Vada Scott Dennis.

A short Illness took him from us in the early hours of September 29, not long after his 47th anniversary with wife Christine. He is survived by his son Bruce and his one surviving sister Mary.

A resident of St. Maryís county since his retirement 28 years ago, Renly had been a Program Manager with Lockheed. He had first come to MD on assignment to Pax River in the mid 1960s and had retained his links since then after meeting Christine, his wife-to-be, in Lexington Park.

Renly was born in Soper Oklahoma in 1922. He grew up working in his fatherís blacksmith shop during the difficult years of the depression and joined the Army Air Corps in 1942. Destined for pilot training, he was devastated when the entire intake of his training class was cancelled and the members reassigned to other flying duties. He then was in the earliest group of men training for glider operations intended for D Day, helping develop the procedures used throughout the war.

His work in the glider program lead to him being approached about a front line supply unit being formed for duties in the Pacific and, despite the dangerous nature of the job, he immediately volunteered. He became one of the original members of the 2nd Combat Cargo Squadron, which was at the forefront of all fighting in the China-Burma-India theatre of war, supplying and carrying Merrills Marauders and British troops under appalling conditions. He was awarded the Distinguished Flying Cross for his actions with this unit.

In 1946 he returned to Oklahoma and had four years of college. He married his first wife, Parnice Aderholt, in 1948 and they had a son, Renly Bruce Jr. in 1951. He joined Lockheed Georgia in 1952 and transferred to their Field Service Department in 1955, supporting customers who had bought the C130 cargo aircraft. Over the next 28 years he went around the world for Lockheed. He supported the USAF in both America and their bases in Europe, the USMC in Japan and Vietnam, the Pakistan Air force, and then USN at Patuxent River. It was while stationed here that he met and married Christine Bridges.

His next assignment for Lockheed was to work with Britainís Royal Air Force, and Christine and Renly spent several years going between England and Singapore. Renlys success with this client was exceptional and his contract was extended at the request of the British Ministry of Defense. Promotion followed and assignments to Libya, Algeria, and Morocco followed before hard-earned retirement to their new home in the California area, to be near Christineís parents in Leonardtown.

Renly became a familiar sight in his boat, fishing in the local waters around the Leonardtown area. Later, he spent more time at home and eventually gave up the boat. Over the last few years helped members of Christineís family in their final years, and he and Christine were well known for tending to local animals at their home.

He faced a number of health issues over the years but never gave up his active life, driving up until early this year. A short illness took him from us in the early hours of Saturday, 29th September, not long after his 47th anniversary with Christine. He is survived by Christine, his son Bruce, and his one surviving sister Mary.

The family will receive friends on Tuesday, October 2, 2012 from 5:00PM to 8:00PM with prayers recited at 7:00PM in the Mattingley-Gardiner Funeral Home, Leonardtown, MD. A Funeral Service will be held on Wednesday, October 3, 2012 at 11:00AM in the Funeral Home chapel with Deacon Bill Nickerson officiating. Interment will follow in Charles Memorial Gardens, Leonardtown, MD.

Arrangements provided by Mattingley-Gardiner Funeral Home.