Hutchison, Gary Michael
Birth: 1952-07-03 in Washington, DC
Residence: Mechanicsville, Maryland
Death: Wednesday, October 03, 2012
Laid to Rest: Monday, October 08, 2012 in the Oakland Cemetery, Waldorf, Maryland
Condolences: Click to View or Post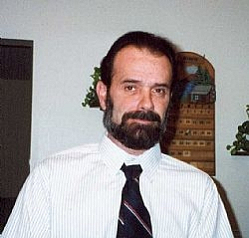 Gary Michael Hutchison of Mechanicsville, Maryland, died on Wednesday, October 03, 2012 at his home. He was 60 years old. Born on July 3, 1952 in Washington, DC, he was the son of the late Frances I. and the late Gene T. Hutchison.

Mr. Hutchison, affectionately known as "Mike" and "Hutch", was a self-employed carpet mechanic who enjoyed fishing, crabbing, gardening, and golfing.

In addition to his parents, Mike was preceded in death by his brothers, the late Lenny Hutchison, the late Ronald Everett Hutchison and the late Mark Anthony Hutchison.

He is survived by his companion Diane Phillips; his sons Gene Michael Hutchison, Robert Lance Hutchison, Russell Charles Knodle, Michael Sean Knodle, and Scott Kennedy Knodle; his daughter Jennifer Santos; his brother Gene Daniel Hutchison; his sisters Sharon Young, Elaine Marilyn Christiani and Linda Gollehon; his 13 grandchildren; one great grandson.

Visitation on Monday, October 8, 2012 from 11AM until 12Noon at Calvary United Methodist Church, 3235 Leonardtown Road, Waldorf, Maryland 20601 with a funeral service to begin at 12Noon with the Reverend Robert Carter officiating. Interment to follow at Oakland Cemetery in Waldorf, Maryland. Pallbearers are Russell Charles Knodle, Michael Sean Knodle, Scott Kennedy Knodle, Ryan Bennett, Justin Bennett, Tyler Bennett, Tommy Christiani and Jimmy Gear.

Arrangements by Raymond Funeral Service, P.A. of La Plata, MD.