Return to the Obituary Announcements Main Page
Kirtz, Catherine
Birth: 1920-09-09 in Nova Scotia, Canada
Residence: Leonardtown, Maryland
Death: Thursday, October 04, 2012
Condolences: Click to View or Post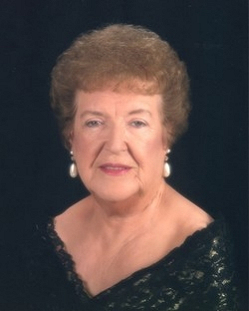 Catherine Kirtz, age 92, passed away peacefully, at her residence in Leonardtown, MD. on October 4, 2012. Catherine was born in Nova Scotia, Canada on September 9, 1920 to the late Angus R. MacKay and Mary (MacLellan) MacKay.

Catherine moved to the United States in 1944 and became a US citizen. In 1945, she began working for the US Government in the Bureau of Labor as a statistician, where she retired in 1969.

She enjoyed gardening and was a member of the VFW Ladie's Auxiliary in Suitland, MD.

Catherine is survived by her daughters, Mary Anne Kirtz of Leonardtown, MD; and Anna Maria Smith of Springfield, VA; her sisters Mary Ann Ferguson of Toronto, CA; and Alexina MacKay of Inverness, CA.; and her 2 Grandchildren.

Arrangements provided by Brinsfield Funeral Home.
Return to the Obituary Announcements Main Page