Proctor, Mary Evelyn
Birth: 1941-07-19 in Washington, DC
Residence: Leonardtown, Maryland
Death: Saturday, October 06, 2012
Laid to Rest: Friday, October 12, 2012 in the St. Joseph's Catholic Church Cemetery, Pomfret, Maryland
Condolences: Click to View or Post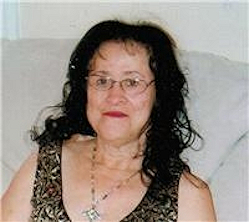 Mary Evelyn Proctor, 71, of Leonardtown, Maryland, passed away on Saturday Oct. 6, 2012 in Clinton, Md. She was born on July 19, 1941 in Washington D.C. to the late Howard Savoy and Lena Savoy.

Mary loved playing cards, watching her soap operas and spending time with her friends and family.

Mary was preceded in death by her parents, Howard and Lena Savoy; her husband, James Milton Proctor; her son, James Gregory Proctor; her grandson, Curtis Neal and son-in-law, Donald Thompson.

She is survived by her daughters, Sharon Cathy Proctor, Beverly Ann Thompson, Dana Ann Proctor, and Twanda Yvette Scarborough; her sons, Jeffrey Ronnie Proctor, Marvin Tyrone Proctor, Christopher Proctor, William Bruce Proctor and James Howard Savoy, Jr.; her son-in-law, Demeatrum Scarborough; daughter-in-law, Doris Proctor; 23 grandchildren; 17 great-grand children; her companion, John Thompson and a host of family and friends.

Family and friends will unite for visitation at 11 am until Mass of Christian Burial at 12:00 on Friday, October 12, 2012 at St. Joseph's Catholic Church, 4590 St. Joseph Way, Pomfret, Maryland. Interment immediately following at St. Joseph's Catholic Church Cemetery. A repast ("celebration of life") will be held following the services at Lamont's in Pomonkey,Md.

Arrangements are being handled by Briscoe-Tonic Funeral Home, Waldorf, Maryland.