Return to the Obituary Announcements Main Page
Shahady, James R.
Birth: 1945-08-30 in Washington, DC
Residence: Waldorf, Maryland
Death: Sunday, October 07, 2012
Condolences: Click to View or Post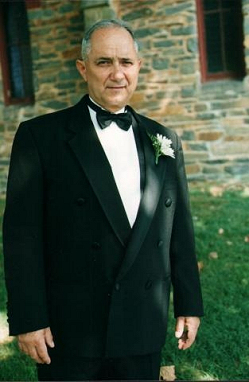 James R. Shahady "Jimmy" of Waldorf, MD passed away on Sunday, October 7, 2012 at age 67. He was born on August 30, 1945 in Washington, D.C. to the late Joseph N. and Pauline Shahady.

James served in the United States Marine Corps from 1965-1967 and held the rank of Lance Corporal. He worked as a marble mason before going into business for himself. He enjoyed watching and playing sports, especially golf. He was a jack of all trades and a wonderful and supportive friend, father and grandfather. Jimmy was always there for anyone who needed him.

He leaves behind to cherish his memory his wife Sandy Shahady; sister Josephine M. Savage formerly Gilmartin; daughter Jamie (Michael) Deasel; son Joseph (Dagmarie) Shahady; grandchildren Gabriella Marie, Haley Star, Jacob, Aidan and Evan; nephew Thomas C. Gilmartin, Jr.; friend Madeline Dickens and many other friends.

Family and friends will be received at Lee Funeral Home, Inc. 6633 Old Alexandria Ferry Rd., Clinton, MD 20735 on Friday October 12 from 3 p.m. until time of prayer service at 5:30 p.m. Interment private.

In lieu of flowers donations may be made in memory of James R. Shahady to the Charles County Humane Society P.O. Box 1015 Waldorf, MD 20604.

Arrangements provided by Lee Funeral Home.
Return to the Obituary Announcements Main Page