Return to the Obituary Announcements Main Page
King, Kenneth Alvin
Birth: 1946-04-27 in Prince Frederick, Maryland
Residence: Huntingtown, Maryland
Death: Tuesday, October 09, 2012
Laid to Rest: Saturday, October 13, 2012 in the Huntingtown United Methodist Church Cemetery, Huntington, Maryland
Condolences: Click to View or Post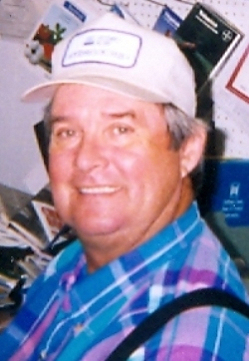 Kenneth Alvin King, 66, of Huntingtown, MD passed away October 9, 2012 at the Burnett Calvert Hospice House in Prince Frederick, MD. Kenneth was born April 27, 1946 in Prince Frederick to Alvin T. and Louise (Beverly) King. He was raised in Huntingtown and graduated from Calvert High School, and attended St. Mary's College in St. Mary's City, MD.

He served in the US Navy from 1967 until 1970, and married Nancy Lee Sturgess December 10, 1971. They lived and raised their family in Huntingtown, and Kenneth spent his entire working career in the field of agriculture. He was employed as a manager with Kirby Agri Inc., a fertilizer and farm materials supplier in Mechanicsville, MD.

In his leisure time Kenneth enjoyed spending time with family, especially his grandchildren, and also with his "Brown Dog". He also enjoyed hunting and fishing, and was a supporter and fan of local professional sports teams.

Kenneth was preceded in death by a grandson Edwin Molina, Jr.

He is survived by his wife Nancy, a daughter Carole A. Molina and husband Edwin of Linthicum, MD; a son Kenneth M. King and wife Christina of Chesapeake Beach, MD; four grandchildren; his parents Alvin and Louise King of Huntingtown; and sisters Shirley Burch of Crofton, MD and Nancy Dennis and husband Martin of Huntingtown.

Arrangements provided by Rausch Funeral Home.
Return to the Obituary Announcements Main Page