Smith, Evelyn Mae
Birth: 1946-08-06 in Charleston, West Virginia
Residence: Waldorf, Maryland
Death: Sunday, October 07, 2012
Condolences: Click to View or Post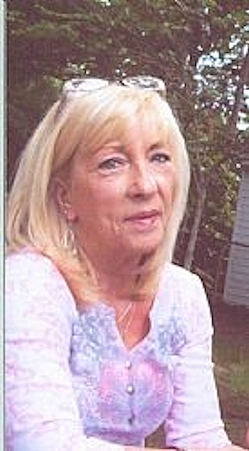 Evelyn Mae Smith of Waldorf, MD died on Sunday, October 7, 2012 at her residence. She was 66 years old.

Mrs. Smith was a secretary for 30 plus years at a family owned business. She enjoyed painting, crossword puzzles, and spending time with family and friends – she was very family- oriented. After her children were born, she went to college and received a degree in nuclear medicine.

Daughter of the late Joseph Thibault and the late Alma Thibault.

Predeceased by her parents Joseph and Alma Thibault; her loving husband Edward Adam Smith; and her daughter Dawn Marie Smith.

Survived by four sons Joseph (Becky) Smith of Waldorf, MD, Edward J. (Patty) Smith of La Plata, MD, James Smith of NC, and Michael Smith of MD; one sister Rolande Gilbert of FL; nine grandchildren Samantha, Joey, Eddie (Jessie), Christina (Mike), Jimmy, Justin, Autumn, Jessica, and Michael; three great grandchildren Kylie, Kodie, and Michael. Also survived by several nieces, nephews, and friends.

Gathering: Friday, October 12, 2012 from 3-5PM at Raymond Funeral Chapel (5635 Washington Avenue, La Plata, MD 20646). Memorial Service: Friday, October 12, 2012 at 5PM at Raymond Funeral Chapel. Clergy: Fr. Alain Colliou. Interment: at Arlington National Cemetery at a later date.

Memorial contributions may be made to Hospice of Charles County (2505 Davis Road, Waldorf, MD 20603) or the American Cancer Society (801 Roeder Road, Suite 800, Silver Spring, MD 20910).

Arrangements provided by Raymond Funeral Service.