Weaver, Gary Lee
Birth: 1960-07-25 in Cheverly, Maryland
Residence: Mechanicsville, Maryland
Death: Tuesday, October 16, 2012
Laid to Rest: Friday, October 19, 2012 in the Charles Memorial Gardens, Leonardtown, Maryland
Condolences: Click to View or Post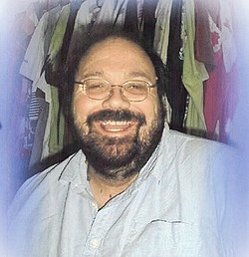 Gary Lee (Wildman)Weaver, Sr., 52, of Mechanicsville, MD formerly of Temple Hills, MD, passed away on October 16, 2012 in Mechanicsville, MD. Born on July 25, 1960 in Cheverly, MD, he was the son of Zula Grace Watson Weaver and the late Ronald Richard Weaver.

Gary was the loving husband of Cathy Lee Weaver whom he married on October 19, 1985 in temple Hills, MD.

Gary is survived by his son Gary Lee Weaver, Jr. of Mechanicsville, MD, sister Shirley Gail Weaver of White Plains, MD, and Grandmother Pauline Edith Weaver of Saxton, PA.

Gary graduated from Crossland High School in 1978 and went on to graduate from the University of Maryland in 1982 with a Masters in Political Science. He moved to St. Mary's County in October of 1987 and worked as a Postal Carrier for the United States Postal Service.

The family will receive friends on Friday, October 19, 2012 from 12:00 PM – 1:00 PM in the Mattingley-Gardiner Funeral Home, Leonardtown, MD. A Funeral service will be held in the Funeral Home Chapel at 1:00 PM. Interment will follow in Charles Memorial Gardens, Leonardtown, MD. Pallbearers will be Gary L. Weaver, Jr., Dale Williams, Jr., Jeff Lytton, Greg Lytton, Jimmy Shipman, and Jimmy Ballard. Honorary Pallbearers will be Matt DiMarco and Jason Shire.

Arrangements provided by Mattingley-Gardiner Funeral Home.