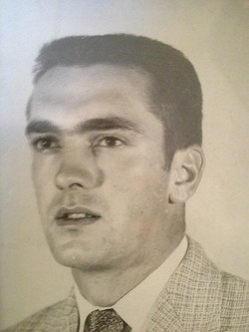 Jack Rottman, 80, of Solomons, MD passed away at St. Mary's Hospital in Leonardtown, MD on October 17, 2012. Jack was born on March 4, 1932 in Benton, OH to the late Rotis Budge Rottman and Lela Belle (Painter) Rottman.

He attended Millersburg High School, Millersburg, OH. He earned his bachelor's degree in Sociology in 1956 from Ohio University in Athens, OH.

Jack was a U.S. Air Force veteran, serving from 1948 until 1952 during the Korean War. His duty stations included Washington state as well as England. On January 16, 1954 he married the love of his life, Barbara (Litteral) Rottman. From 1956 until 1966 Jack worked at Wright Patterson AFB in Dayton, OH as a U.S. civil servant. He worked for the U.S. Department of Justice in Washington, DC from 1966 until his retirement in 1988. After retirement, he held positions in construction, real estate, and insurance.

In 1995, Jack and his wife moved to Hollywood, MD and to Asbury-Solomons in 2011. Jack enjoyed fishing, crabbing, boating, camping and reading. He especially loved spending time with his grandchildren.

Jack is survived by his wife Barbara Rottman; his children, Steven Rottman and his wife, Robyn Affron of Chestertown, MD; Eric L. Rottman and his wife, Melissa of Huntingtown, MD; Gary D. Rottman and his wife, Mary of La Plata, MD; and Kevin J. Rottman and his wife, Amanda of Purcellville, VA; eight grandchildren, Tanner, Kaitlin, Logan, Kyle, Heidi, Grace, Gavin and Emilie; and four siblings, Mary Jean Hoover, Margie Henderson, Thomas Rottman and Bill Rottman, all of Wooster, OH.

A Life Celebration Service for Jack will be at 2:00 p.m. on Saturday, October 27, 2012 at Asbury-Solomons, 11100 Asbury Circle, Solomons, MD 20688. Interment will take place at a later date at Arlington National Cemetery.

Memorial contributions may be made to the Solomons VRSFD, P.O. Box 189, Solomons, MD 20688.

Arrangements by the Brinsfield Funeral Home, P.A.