Schmidt, Carroll Eugene
Birth: 1939-09-28 in Bradbury Heights, Maryland
Residence: Chesapeake Beach, Maryland
Death: Saturday, October 20, 2012
Condolences: Click to View or Post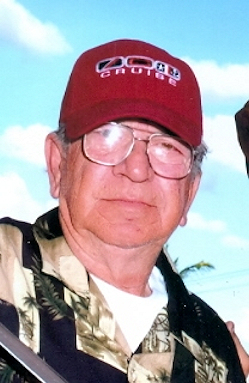 Carroll Eugene "Gene" Schmidt, 73, of Chesapeake Beach, MD passed away October 20, 2012. He was born September 28, 1939 in Bradbury Heights, MD to Alfred Richard and Marian Margaret (Hartnett) Schmidt.

He enlisted in the United States Navy on October 18, 1956 and was honorably discharged as a Seaman Apprentice on June 13, 1958. Gene married Bessie Nield on April 18, 1992 in Holland Point, MD. After retiring from Giant Food, Gene worked at Marina West. In his leisure time, he enjoyed fishing, playing slot machines and wood working.

Gene was preceded in death by his parents; brothers Dick, Mike, Reds and Fred Schmidt and sisters Althea Cheseldine and Louise Tierney.

He is survived by his loving wife Bessie N. Schmidt; children Joy Pauley and husband Mike if Lusby, Dawn Sando of Roanoke Rapids, NC and Bryan Schmidt of Laurel, MD; step children Toni Shinski and husband Jim of Odenton, MD and Scott Browne of Chesapeake Beach, MD; grandchildren Kimberly Pauley of Lusby, Bryan Schmidt, Jr., and Alexis Schmidt both of Laurel, MD. Also surviving are brothers Traugott, Bill and wife Gracie, Whitey and Jerry Schmidt; sisters Helen Gordon, Judy Hopkins and husband Mike and Alice Wise and a brother in law Harry Cheseldine.

Arrangements provided by Rausch Funeral Home.