Return to the Obituary Announcements Main Page
Woodmansee, Andrew Warren
Birth: 1984-12-02 in Silver Spring, Maryland
Residence: Chesapeake Beach, Maryland
Death: Saturday, October 20, 2012
Condolences: Click to View or Post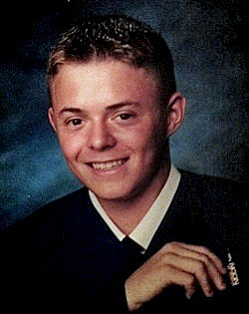 Andrew Warren "Drew" Woodmansee, 27, of Breezy Point in Chesapeake Beach, MD, formerly of West River, MD, passed away October 20, 2012. Drew was born December 2, 1984 in Silver Spring, MD to James Terence and Lorraine Merle (Axford) Woodmansee.

He was raised in West River and attended Shady Side Elementary, Southern Middle School, and graduated from Southern Sr. High School in 2002. Drew played youth football for the Shady Side Seahawks where he was on a 90 lb. county championship team as a safety. He also played baseball for Shady Side. While in high school, Drew was on the varsity golf and baseball teams.

He was employed in construction as a carpenter and security systems installer. Drew enjoyed traveling, especially going on cruises and even won a limbo contest while vacationing in Jamaica. He also enjoyed fishing, snow skiing, four wheeling on his ATV and was very athletically gifted. Most of all, he loved spending time with his family and friends and a bushel of crabs.

Drew is survived by his parents James T. and Lorraine M. Woodmansee of Chesapeake Beach; sisters Michelle M. Bertelli and husband Brad of Tavernier, FL and Tracy A. Woodmansee of Bowie; and an aunt Elizabeth Axford and husband Patrick Johnson of Whidbey Island, WA.

Arrangements provided by Rausch Funeral Home.
Return to the Obituary Announcements Main Page