Howe, Daniel Lee
Birth: 1986-08-23 in La Plata, Maryland
Residence: Newburg, Maryland
Death: Saturday, October 20, 2012
Laid to Rest: Friday, October 26, 2012 in the Christ Episcopal Church Cemetery, Wayside, Maryland
Condolences: Click to View or Post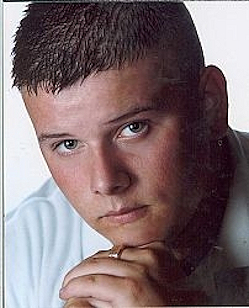 Daniel Lee Howe of Newburg, MD died on Saturday, October 20, 2012 at Civista Medical Center in La Plata, MD. He was 26 years old.

Daniel was an iron worker for five years with Shaw Co. based in Newburg, MD and a graduate of La Plata High School. He was the life of the party, loved life to the fullest, was always known as helpful, likeable, and funny. He enjoyed riding motorcycles.

Son of the living Allen Patrick Howe and the living Beverly Ann Welch Howe.

Survived by his parents; one son, Chase Allen Howe of Ripley, MD; maternal grandmother, Linda Louise Welch of Charlotte Hall, MD; two brothers, Michael Howe of Newburg, MD and Robert Allen Howe of La Plata, MD; one sister, Misty Lynn (Ryan) Murphy of Newburg, MD.

Visitation: Thursday, October 25, 2012 from 5-8PM at Raymond Funeral Chapel (5635 Washington Avenue, La Plata, MD 20646). Funeral Service: Friday, October 26, 2012 at 11AM at Raymond Funeral Chapel. Clergy: Rev. Tony Wright. Interment: Christ Episcopal Church Cemetery, Wayside, MD. Pallbearers: Michael and Robert Howe, Ryan Murphy, Clayton Smith, D.J. Low, and Chuck.

Memorial contributions may be made to Jesus Loves Bikers Church (c/o Rev. Tony Wright), 4624 Crain Highway, White Plains, MD 20695.

Arrangements provided by Raymond Funeral Service.