Return to the Obituary Announcements Main Page
Meadows, Dennis
Birth: 1956-10-17 in Washington, DC
Residence: Brandywine, Maryland
Death: Tuesday, October 23, 2012
Condolences: Click to View or Post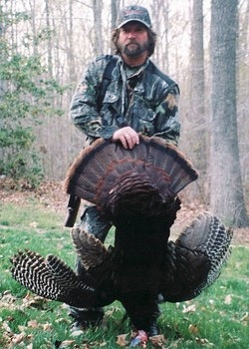 Dennis Meadows, 56, of Brandywine, MD, died October 23, 2012 at his residence in Brandywine, MD. Born October 17, 1956 in Washington, DC. He was the son of the Clarence Meadows and Ann Shupe.

Dennis was the loving husband of Lisa Meadows, and the father of Jake Meadows and Jessie D'Angelo. He was also a brother to Wade Meadows, Robyn Brown, and Dana Soltis and grandfather to Micky D'Angelo.

Dennis enjoyed fishing, hunting, race cars, boating and an occasional beer. He worked as a mechanic with CSE Automotive.

Dennis was predeceased by his father Clarence Meadows.

Arrangements are being made by Brinsfield-Echols Funeral Home, P.A., 30195 Three Notch Road, Charlotte Hall, MD.

There will be a gathering at: Leonardtown Grille 25470 Point Lookout Road Leonardtown, MD 20650 on October 28, 2012 at 2:00 PM.
Return to the Obituary Announcements Main Page