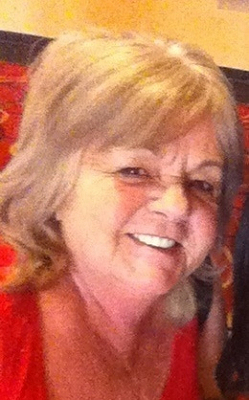 Joann Alexander Dodson Beale, age 68 of Prince Frederick, MD passed away with her family by her side at home on Tuesday, February 26, 2013. Joann was born on September 22, 1944 in Washington D.C., to the late Alice Mary and Richard Leroy Dodson.

Joann was a loving mother of four, grandmother, great grandmother, sister, aunt and friend to all that had the pleasure of meeting her.

Before retiring she worked alongside of her sons in a family owned painting business. Her love of family was always evident in the way she lived.

Joann "Johny Girl" enjoyed the beach, the farm and was an avid fossil hunter. She was a fabulous cook that showed off her proud Greek heritage.

Joann was preceded in death by her oldest son Billy Dodson and several siblings.

Joann is survived by three of her children; daughter Marje Bowen and her husband Jimmy Bowen of Prince Frederick, son Mikie Beale and his fiancée Donna Lacey of Leonardtown, and youngest son Ray Beale and Cathy Swider of St. Leonard. Nanny to eight grandchildren: Mandi Ford, Sabrina Beale, Jessica Maxwell, Britney Bowen, Michael Bowen, Page Mohler, Abby Beale, William Beale and great grandmother to two Ellie and Logan Ford. She is also survived her siblings Franny Paggett, Thelma Costa, Billy Dodson and Jimmy Dodson. She will forever be loved.

A viewing and visitation will be held on Friday, March 1, 2013 from 2:00 to 4:00 PM and 6:00 to 8:00 PM at Rausch Funeral Home, P.A. 4405 Broomes Island Road, Port Republic, MD. A funeral service will be held on Saturday, March 2 at 10:00 AM in the funeral home with the interment to follow at Asbury Cemetery located in Barstow, MD.

Contributions may be made in Joann's honor to Calvert Hospice, P.O. Box 838, Prince Frederick, MD 20678.

Arrangements provided by Rausch Funeral Home.