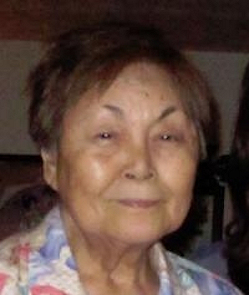 Itsumi Welsh of Huntingtown, MD. Born on December 25, 1930 to Gon and Kunsume Yasuda of Oshima, Japan. Itsumi is the beloved wife of the late Charles W. Welsh, Jr.; loving mother of Mary (Bob) Gardner, Nancy (Arthur) Thrasher, Lucy (Tom) Smith, Patty (Bill) Soper, Barbara (David) McKinney, Brenda (Ted) Osaki and Donald (Cathy) Welsh. She is also survived by 17 grandchildren and 16 great grandchildren.

Friends received on Monday, March 4, 2013 at Lee Funeral Home Calvert, P.A., 8200 Jennifer Lane, Owings, MD 20736 from 1:00pm until time of service at 2:00pm. A service at Myosenji Temple, 310 University Blvd, W. Silver Spring, MD 20901 will be scheduled at a later date.

Memorial contributions may be made in Mrs. Welsh's memory to American Kidney Fund: 11921 Rockville Pike, Suite 300, Rockville, MD 20852.

Arrangements provided by Lee Funeral Home.