Current Stories:
[ More Current News Stories... ]

News Archive: [ 2013 ] [ 2012 ] [ 2011 ] [ 2010 ] [ 2009 ] [ 2008 ] [ 2007 ] [ 2006 ] [ 2005 ] [ VFD News ]

Other News Sections:

Announcements:
Forums: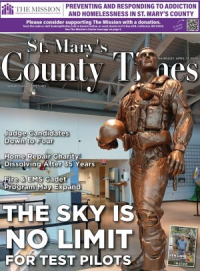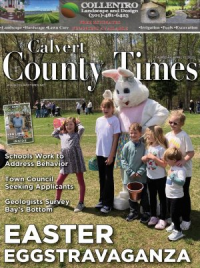 By David Noss

CALIFORNIA, Md. - Delegate John Bohanan this week called attention to two negative, oversized campaign postcards that were recently mailed to voters in his District (29-B). According to Bohanan, the postcards were only sent to registered Republicans and Independents. Bohanan denounced the mailings as "factually wrong" and "hypocritical."

The postcards were mailed under the authority of the Republican House Slate Committee and lists R. Christopher Rosenthal as Treasurer. The Committee is a political campaign committee. Candidates of the same party often form committees like this in order to pool their financial resources.

The first of the two postcards was vertically-oriented and pictured two large, multi-color lollipops, often called "suckers", and proclaims in loud, bold letters that: "Delegate John Bohanan made a sucker of you. He supported special benefits for illegal immigrants."

The postcard goes on to allege that Bohanan "thinks illegal immigrants deserve special rights and that we [Maryland Taxpayers] should foot the bill." The postcard then clarifies the previous allegation by stating that Bohanan voted twice to give illegal immigrants the same tuition rates as Maryland residents. The card references 2003 Senate Bill 520 and 2004 House Bill 1171.

A check of the official voting record on the General Assembly of Maryland's website indicates that Bohanan voted "nay" (against) SB520 on the third and final reading—contrary to what is implied in the mailing. The record also indicates that he voted against the identical House Bill (2003/HB 253).

"It's a shame when mailings like this simply go on the attack in order to shock voters and motivate them to take strong action," Bohanan said. "Fortunately, I represent an electorate that is fairly sophisticated and they will see right through a piece of mail like this."

However, the record indicates that the following year Bohanan did vote "yea" (for) 2004/HB1171 as the postcard alleges. "Two years ago, I did support 2004/HB1171, a much tougher version that would have allowed children who grow up here, attend our schools for at least 3 years, and graduate from our high schools, to be eligible for in-state tuition rates at Maryland public colleges and universities," said Bohanan.

Under 2004/HB1171, illegal immigrants would have been eligible for in-state tuition rates only if 1) their parents paid Maryland income taxes in the prior year, and 2) the student applied for a student visa or an alternative resident status. Bohanan noted that these stricter guidelines would allow the more established immigrants to "become productive taxpayers and better assimilate into our culture."

Similar benefits are already law in several other states. Bohanan noted that this law would mostly affect the suburban counties of Maryland. He estimated that approximately 350 of the 400 community college students who would have been eligible for in-state tuition live in Montgomery County.

The second piece of mail that was sent to voters to criticize Bohanan on this issue goes back before the last election. It criticizes him for voting in favor of 2002 House Bill 426. This bill passed almost unanimously, with only 2 of the 137 Delegates voting "nay." Bohanan said that all members of the Republican House Slate Committee—the ones responsible for mailing the two postcards—all supported that bill. "How hypocritical to then single out my vote as being any different from theirs," said Bohanan. "Each of them is on the record as supporting the exact same concept".

Bohanan's opponent in the race for House Delegate of District 29-B is Republican Noel Temple "Tim" Wood. Mr. Wood served a long career in the U.S. Navy—many of those years as a submariner. He retired at the rank of Captain. He currently resides in Tall Timbers and works as a real estate salesman.

Mr. Wood said that he is not affiliated with the Republican House Slate Committee and noted that he "didn't prepare the mailer." Mr. Wood did say that he received both postcards in the mail since he is a resident of District 29-B. Mr. Wood stated that he did agree in principle with the message on the postcards—that Bohanan is on record as voting to give illegal immigrants the same tuition rate as Maryland residents.

Mr. Wood stated he believes that giving the reduced tuition rate to illegal immigrants would deprive Maryland citizens—who are otherwise qualified to attend—a seat in a state college. "There are a limited number of seats available," said Wood. "Every illegal immigrant that fills one of those seats is potentially one citizen that is deprived of a seat."

In the end, all three versions of this bill have died. The only version to reach the Governor's desk was the 2003 SB520 which Bohanan opposed. The Governor ultimately vetoed the bill. The other bills were killed in the Senate.

"You deserve to know the truth about my record," said Bohanan. "Maybe my endorsement of the Governor might have kept this kind of nasty campaign mailing from being done".

The Tactics employed in the postcards are known as "wedge" issues. The tactic involves accusing one's opponent of being for or against an emotionally charged issue. It is designed to motivate voters who are sensitive to the wedge issue to go to the polls and vote when they otherwise may have avoided the election due to lack of interest.

Civil rights for homosexuals and legalization of abortion are two classic wedge issues. As a hypothetical example, Democrats might claim that the Republicans are going to vote to completely outlaw abortions to motivate liberal voters to go to the polls. Conversely, Republicans might claim that Democrats are trying to legalize marriage for homosexuals to motivate conservative voters to vote. Once these voters are at the poll to vote on the wedge issue, they are also likely to vote the party line. Thus the goal of introducing the wedge issue has been realized.

In regards to illegal immigration, most critics agree that neither party has made any serious effort to discuss and resolve the illegal immigration issue. There are already several laws on the books that are not being enforced. It is currently illegal to employ immigrants who are not here legally. However, this law is rarely enforced. The net results are many and they are costly to the United States.

Illegally employing illegal immigrants at low wages floods the American labor market with cheap labor. Following the basic laws of supply and demand, the greater the supply of cheap labor, the less the demand and thus the lower the rates that all workers will be paid, including citizens. This also results in greater unemployment of American citizens. The financial burden of supporting the unemployed and for providing social services for low paid immigrants falls to the American taxpayer. The only ones who seem to benefit are the companies who are breaking the law and employing illegal immigrants.

Some critics argue that the solution is as simple as enforcing the current law against employing illegal immigrants. They suggest that if there is no work here for the immigrants, there would be little point in staying and new immigrants would have little motivation to come in the first place.
FEATURED SPONSOR
Charles County Chamber of Commerce
Founded in 1956, the Charles County Chamber of Commerce is a private, not-for-profit organization of more than 875 member busine...