Current Stories:
[ More Current News Stories... ]

News Archive: [ 2015 ] [ 2014 ] [ 2013 ] [ 2012 ] [ 2011 ] [ 2010 ] [ 2009 ] [ 2008 ] [ 2007 ] [ 2006 ] [ 2005 ] [ VFD News ]

Other News Sections:

Announcements:
Forums: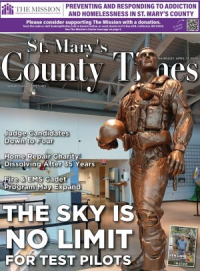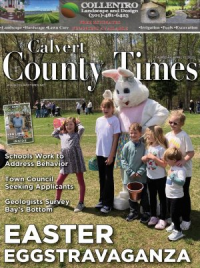 By DAVID J. SILVERMAN, Capital News Service

ANNAPOLIS - It has been little over a week since Martin O'Malley was elected governor, but already environmental groups around the state are gearing up to press his new administration to limit growth and take bold steps to restore the health of the bay.

At the top of their priority list is dealing with the stresses on the bay and the environment from the 150,000 people added to the bay watershed each year and from the 100 acres of Maryland forests cut down each day, environmentalists say.

"There's a lot of work that needs to be done," said Kim Coble, Maryland executive director for the Chesapeake Bay Foundation. "No doubt, the health of the bay is far less than what it should be and what's acceptable.... action needs to be taken."

On Monday, the CBF released its annual "State of the Bay" report calling the pace of the bay's restoration "glacial" despite modest improvements since last year, which were largely attributed to dry spring weather patterns.

While many environmental groups have praised outgoing Gov. Robert L. Ehrlich for his support of the "flush tax," which imposes a fee on sewage and septic users that is spent on upgrading sewage treatment plants, others have criticized his opposition to certain clean air controls and his use of funds meant to be spent on the purchase of public lands.

One group, the League of Conservation Voters, endorsed Democrat O'Malley in the governor's race and gave Republican Ehrlich a D for his environmental performance over the past two years.

Coble says the Chesapeake Bay Foundation will lobby the O'Malley administration hard to mitigate the damaging effects of runoff. She said the group will urge O'Malley to enact a transferable tax credit that farmers can sell to businesses in exchange for cash to implement runoff-reducing agricultural practices.

Another area flagged by the bay foundation and other environmental groups is storm water runoff permits, which they say must have stricter water quality standards and be better enforced.

"It's 2006," Coble said. "We should be ensuring that the quality of that water is improved before it's discharged."

Steve Kearney, an O'Malley spokesman, declined to speak about specific policies the administration will pursue. "Right now we're working on finding the best people to serve in Maryland's government," he said. "The rest of the policy matters and legislative agenda we'll be working on in the months ahead."

He said that throughout the campaign O'Malley was explicit about his intentions to move aggressively to make the bay cleaner, control growth and improve Maryland's quality of life. On the stump, O'Malley vowed to restore the office of Smart Growth and routinely condemned Ehrlich for raiding the state's fund for open space.

In August, O'Malley unveiled his keystone environmental initiative, "BayStat," which aims to better monitor Maryland's efforts to improve the health of the Bay. Based on the "CitiStat" program O'Malley employed as mayor of Baltimore to enhance government efficiency and accountability, BayStat seeks to pool the collective resources of the state to coordinate environmental efforts.

O'Malley also won praise from environmental groups this year for his opposition to a large development near the Little Blackwater River in Cambridge.

"There's a lot of sentiment in the environmental community that now is the time to figure it out and make it happen," said Brad Heavner, state director for Environment Maryland, referring to stanching growth that is harmful to the environment.

Heavner said Environment Maryland will in the next couple of weeks announce a growth management package with suggestions on how to help ensure that certain zoning areas are not developed into subdivisions.

Aside from growth, groups like Environment Maryland are moving global warming reductions high up on their priority list. The Sierra Club of Maryland and Environment Maryland will both lobby O'Malley on the Clean Cars Act, which will come up in the next legislative session.

The legislation applies stricter emissions standards to vehicles, but has been defeated in the past in large part because of bitter opposition from some in the automotive industry.

"Now that he has the big boy pulpit of the governor's office, we would like for him to provide leadership on global warming," said Betsy Johnson, chair of the Sierra Club's Maryland Chapter. Johnson said she would also encourage the administration to expand transportation in developing areas, adding that the expanded use of light rail and subway could also curb growth and reduce oil consumption.