Current Stories:
[ More Current News Stories... ]

News Archive: [ 2013 ] [ 2012 ] [ 2011 ] [ 2010 ] [ 2009 ] [ 2008 ] [ 2007 ] [ 2006 ] [ 2005 ] [ VFD News ]

Other News Sections:

Announcements:
Forums: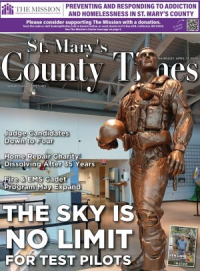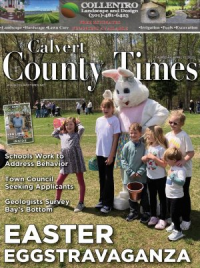 "My own home state of Maryland has one of the highest rates of AIDS cases in the country." -- Senator Barbara A. Mikulski

WASHINGTON - Senator Barbara A. Mikulski (D-Md.), a senior member of the Health, Education, Labor and Pensions (HELP) Committee, today applauded the Senate's passage of the Ryan White HIV/AIDS Treatment Modernization Act. Senator Mikulski worked for language included in the act that will allow Maryland to transition from its current HIV/AIDS data reporting system (as required by law) without losing federal funding to provide treatment and care for individuals suffering from HIV/AIDS who are in the greatest need of assistance.

"My own home state of Maryland has one of the highest rates of AIDS cases in the country. HIV/AIDS affects not just patients, but their families and communities," said Senator Mikulski. "I fought to make sure Maryland had the time it needs to switch its reporting system without being penalized. Federal Ryan White Care Act dollars are critical to ensure high-quality services, medicine and treatments continue to be available to Marylanders."

Yesterday, Senator Mikulski was joined by her Maryland colleague, Senator Paul S. Sarbanes (D), in sending an urgent letter to Senate leadership asking for the swift passage of the legislation, which had become stalled. The Senators argued that the only way to make sure essential HIV/AIDS services were not interrupted was to immediately take up this critical bill.

The Ryan White HIV/AIDS Treatment Modernization Act reauthorizes original legislation, initiated in 1990, that funds critical programs that provide people living with HIV/AIDS with access to health care, life-saving medication and essential support services. Currently, there are more than 1 million people in the United States and 38 million people worldwide who are living with AIDS. In 2004, Maryland had the ninth highest rate of AIDS in the nation, and the rate of infection continues to climb.

"The battle against HIV/AIDS must not stop with this bill. I will continue the battle and stand sentry to fight and prevent HIV/AIDS in Maryland and around the world," continued Senator Mikulski. "We must be ready to respond and support our families and communities suffering from HIV/AIDS."

The Senate's version of the reauthorization bill now goes to the U.S. House for approval, before being sent to the President for his signature.