Current Stories:
[ More Current News Stories... ]

News Archive: [ 2013 ] [ 2012 ] [ 2011 ] [ 2010 ] [ 2009 ] [ 2008 ] [ 2007 ] [ 2006 ] [ 2005 ] [ VFD News ]

Other News Sections:

Announcements:
Forums: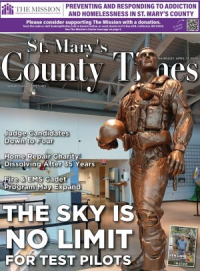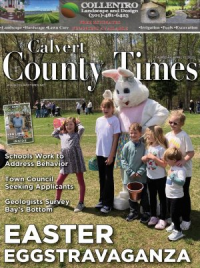 Posted on August 15, 2008
LEONARDTOWN, Md. (Aug. 15, 2008) -- St. Mary's Hospital has received the 2008 Excellence Award from the Delmarva Foundation, one of two hospitals in Maryland and Washington, D.C., to do so. SMH was recognized for "significant and sustained" quality improvement. Specifically, the hospital achieved high marks for treating heart attacks, congestive heart failure and pneumonia patients - some of the national inpatient clinical areas.

The Delmarva Foundation, founded in 1973, is a nationally recognized leader in healthcare quality improvement. The not-for-profit organization works with the federal government, state agencies and healthcare providers in more than 20 states to improve care and provide consumers with quality information to help them make informed choices. The Delmarva Foundation is Medicare's Quality Improvement Organization (QIO) for Maryland and the District of Columbia.

"This award is a testament to St. Mary's Hospital's commitment to quality care," said President & CEO, Christine R. Wray. "We are especially proud that everyone on our team has worked together so well to support our mission of becoming the leaders in healthcare for Southern Maryland."

SMH achieved more than 90 percent accuracy for three consecutive quarters in 2007. The data used to achieve this award is publicly reported and available on many websites, including Hospital Compare and the Maryland Health Care Commission's website, more commonly called the "Maryland Hospital Report Card."

Source: St. Mary's Hospital
Headline News Main Page
Discuss This Article in the Forums (or comment below)

Reader Comments Appear Below the Advertisement
FEATURED SPONSOR
Metrocast Communications
Providing cable television and high-speed internet to homes and business in St. Mary's County.