Current Stories:
[ More Current News Stories... ]

News Archive: [ 2013 ] [ 2012 ] [ 2011 ] [ 2010 ] [ 2009 ] [ 2008 ] [ 2007 ] [ 2006 ] [ 2005 ] [ VFD News ]

Other News Sections:

Announcements:
Forums: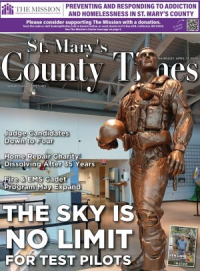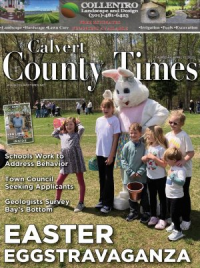 Posted on November 19, 2008
LEONARDTOWN, Md. -- Five people and two organizations received awards from the St. Mary's County Commission for People with Disabilities during the Oct. 21 County Commissioners meeting. The first annual awards program was part of the Commission's initiative to create awareness about the disability community.

Sam and Vicki Brown were selected as the Volunteers of the Year.

Sam Brown volunteers as the president of ACTS (A Community that Shares) which distributes medical equipment to persons in need. He also volunteers at the Vivian Ripple Senior Center and is an officer on the board of directors of the Friends of the Ripple Center. The center is the only day facility that provides care for seniors with special needs. Brown also volunteers his time each year to the COPD Annual Disability Awareness and Kite Flying Day.

Vicki Brown serves on the Commission on Aging and acts as an advocate for seniors with disabilities. She has spent many hours volunteering on the Friends of the Ripple Board and raising money to keep the organization running.

Both Browns served on the Commission on Persons with Disabilities at the state level in Annapolis from 2003-2006.

Lone Star Steak House was chosen as the Notable Employer. Although several companies were nominated -- many of whom employ a larger number of employees with special needs -- the fact that Lone Star has employed the same person with special needs for nine years led to their selection as the award winner.

St. John's Archeological Museum at Historic St. Mary's City was selected as the recipient of the 2008 award for Facility Accessibility. HSMC recently opened a new museum exhibiting the archaeological site and research of St. Johnís, a 17th century house that stood for nearly 80 years. The museum includes features beyond what is mandated by the Federal ADA regulations, including: exhibits that are within view and reach of guests that utilize wheelchairs; audio-video programs with subtitles; and written scripts for audio-only programs.

Mary Beaton was selected as the recipient of the 2008 award for an Innovative Program. As a volunteer for TRICO, Beaton initiated an art activity program involving clients of TRICO who suffer psychiatric disabilities. The program offers experiences with numerous media including oils, water color, pencil drawing and more. The success of the program resulted in its evolution into the Art for Arts Sake Gallery -- where individual works of art are displayed at the Lexington Park Library several times a year.

Robbie Thompson was selected as the recipient of the 2008 award for Outstanding Person with a Disability. Thompson has overcome tremendous obstacles in his life. Growing up as a normal able bodied young man, he participated in sports and excelled as a student at Great Mills High School. After having a debilitating accident, Thompson was forced to learn how to walk, talk and eat all over again. Five years later, he is now living independently in his own apartment.

The award for Outstanding Individual Achievement went to Arthur Hinaman III. Hinaman has been a part of the Boys Scouts of America since age 11, quickly rising through the ranks making Eagle Scout this year. Hinaman has been a great friend and mentor to Issac Wieser, a fellow Boy Scout with Down Syndrome for the last three years. With Hinamanís help and encouragement, Wieser was able to advance through the first three ranks of Boy Scouts and receive the Order of the Arrow, making him a member of the Honor Society in scouting. Hinaman's friendship with Wieser has taught his fellow scouts and leaders many lessons on acceptance and awareness that will be carried on within the troop for many years to come.

The members of the Commission for Persons with Disabilities are Rocco Aiello, Paula Andreas, Christina Bishop, Susan Erichsen, Pam Main, Bill Nicholas, Cindy Phillips, Dennis Phillips, Julie Randall, Marie Robinson, Sheral St. Clair, Margaret Ann Stewart, and Cathy Zumbrun.

The awards event was sponsored by the Department of Public Works and Transportation: STS Services; Digital Home Technologies, LLC; Home Builders, Inc.; Mehaffey & Associates; and the law office of John A. Mattingly, Jr.
Headline News Main Page
Discuss This Article in the Forums (or comment below)

Reader Comments Appear Below the Advertisement