Current Stories:
[ More Current News Stories... ]

News Archive: [ 2015 ] [ 2014 ] [ 2013 ] [ 2012 ] [ 2011 ] [ 2010 ] [ 2009 ] [ 2008 ] [ 2007 ] [ 2006 ] [ 2005 ] [ VFD News ]

Other News Sections:

Announcements:
Forums: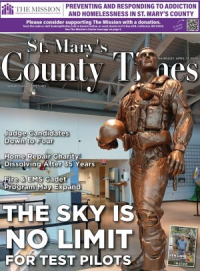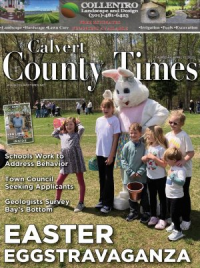 Posted on June 08, 2009
State Highway Administration, Department of Natural Resources, Federal Highway Administration, and Department of Public Safety and Correctional Services Form Partnership to Plant Trees along Maryland Roadsides and in State Right-of-Way

(June 8, 2009) - The Maryland Department of Transportation's State Highway Administration (SHA), in a unique partnership with the Federal Highway Administration (FHWA), the Maryland Department of Public Safety and Correctional Services (DPSCS) and the Maryland Department of Natural Resources (DNR), completed the first spring plantings of approximately 152,000 trees, utilizing inmate labor. The trees comprise nearly 250 acres at eight State parks across the State, including Central, Southern and Eastern Maryland.

"Forests are our most important natural resources that help clean the air, protect our drinking water supply and provide critical habitat to Maryland's wildlife," said Governor Martin O'Malley. "State agencies are working together to plant one million trees across Maryland by 2011, creating a greener State for our planet and for future generations."

The tree-planting program directly supports Governor Martin O'Malley's Smart, Green and Growing Initiative. SHA is funding the trees and materials; DNR is funding the labor, which is provided by inmates. As of May 30, 152,000 trees have been planted and 38,300 tree shelters installed to protect saplings from deer intrusion. Trees are planted during spring and fall months so they can survive hot, dry summers and harsh winters.

Funds for the purchase of the trees, support stakes and tree shelters are made possible from the FHWA Transportation Enhancement Program (TEP). The total TEP funding and match for SHA's participation in the One Million Tree Initiative is $800,000, which will provide funding through 2011. TEP grants are non-traditional, community-based transportation-related projects. The Governor determines which projects qualify for funding based on need and potential benefit to the public.

SHA will continue the planting project this fall when it plants approximately 6,000 trees along roadsides near MD 216, I-95, MD 32 and I-70 in Howard County. Next spring, another phase will take place when SHA and its partners plant another 400,000 trees on more than 600 acres in State parks. The trees are hearty, native species that are sustainable over many years.

SHA is committed to building a greener highway system and supports many programs to plant trees and native vegetation along Maryland roadsides. Another SHA environmental program, Partnership Planting Program, is a collaboration of civic groups to plant trees, flowers and shrubs in communities. The partnership effort has contributed 330 trees to the overall one million tree effort since early-spring.

Trees are important to creating a sustainable environment. A healthy tree can absorb approximately 13 pounds of carbon annually or about 2.6 tons per acre each year. An acre of trees can absorb an equal amount of carbon dioxide to a car driven 26,000 miles per year. Trees also stabilize top soil and save energy by shading homes during summer months.

To encourage citizen participation in reforesting Maryland, the Governor recently launched Marylanders Plant Trees, through which citizens can receive $25 discount coupons for the purchase of native trees costing $50 or more from participating nurseries across the State. Whether taking advantage of the coupon program or not, citizens who plant new trees are asked to use the State's new website, www.trees.maryland.gov - which offers valuable planting advice -- to register the trees they've planted and calculate their benefits.

Introduced by Governor Martin O'Malley in October 2008, Maryland's Smart, Green & Growing initiative was created to strengthen the state's leadership role in fostering smarter, more sustainable growth and inspiring action among all Marylanders to achieve a more sustainable future. The initiative brings together state agencies, local governments, businesses and citizens to create more livable communities, improve transportation options, reduce the state's carbon footprint, support resource based industry, invest in green technologies, preserve valuable resource lands and restore the health of the Chesapeake Bay.

Source: Md. State Highway Administration
Headline News Main Page
Discuss This Article in the Forums (or comment below)

Reader Comments Appear Below the Advertisement
FEATURED SPONSOR
Between Two Rivers
Between Two Rivers is an adventure story by local author Charles Joseph.