Current Stories:
[ More Current News Stories... ]

News Archive: [ 2015 ] [ 2014 ] [ 2013 ] [ 2012 ] [ 2011 ] [ 2010 ] [ 2009 ] [ 2008 ] [ 2007 ] [ 2006 ] [ 2005 ] [ VFD News ]

Other News Sections:

Announcements:
Forums: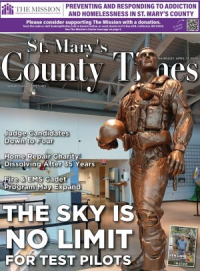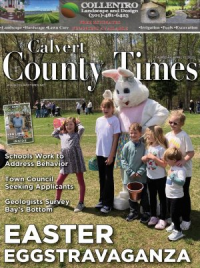 Posted on June 21, 2009

On Friday, June 19, after naming Prince Frederick Maryland's Capital for a day, Governor Martin O'Malley and his entourage spent the day in Calvert County. Later that night, Governor O'Malley and his Celtic band, O'Malley's March, headed south to St. Mary's City in St. Mary's County where they helped close the first River Concert of 2009. The recorded performance is the one number they performed without the backing of the Chesapeake Orchestra -- the headliner for the evening.

CALVERT COUNTY, Md. (June 121, 2009) – Friday, Governor Martin O'Malley, Lt. Governor Brown and Maryland's Executive Cabinet joined Senate President Thomas V. Mike Miller, Jr. and local officials in Calvert County, declaring it Maryland's "Capital for a Day." The monthly program brings the State Capital to every corner of Maryland through a series of events across a diverse selection of Maryland cities, towns and communities.

"I want to thank the Calvert County Commissioners for hosting us today, as I am proud to officially proclaim Calvert County Maryland's 'Capital for a Day,'" said Governor O'Malley, making his announcement at the Jefferson Patterson Park and Museum following an official Cabinet Meeting and presentation by local officials. "It's important for families across Maryland to know that their government is working for them – putting families first and fighting to expand the safety net for working families during these difficult economic times. Strengthening our local partnerships is absolutely critical to the progress of areas like Calvert County."

"I thank President Miller and the men and women of Southern Maryland for hosting us today and serving as a clear reminder that we are indeed One Maryland. During difficult economic times like these, it is refreshing to see strong communities coming together in pursuit of common goals and goals to leave our children a better state than we were left," Lt. Governor Brown said. "Now more than ever, Maryland's working families need leaders in Annapolis who are willing to stand up for them and put families first. I'm proud that Governor O'Malley and I, with help from President Miller and the General Assembly, have been able to protect the progress we've made even – and especially – during difficult times."

Even in difficult economic times, development and progress continues in many parts of Calvert County, built on the foundation of a strong partnership with the State. The County is budgeted to receive more than $101 million for K-12 education in Fiscal Year 2010, representing an increase of 23 percent since FY2007. Since taking office, over $27 million has been allocated to Calvert County by the O'Malley-Brown Administration for school construction, representing a 38 percent increase over the entire four years of the previous administration.

"I am pleased the Governor and his leadership team are coming to Calvert County to meet with local officials, business leaders, and community activists," said Senate President Thomas V. Mike Miller, Jr. "It is an opportunity for the Governor to hear about the challenges Calvert County residents face, and to talk about how the State is helping all Marylanders weather the economic storm."

Governor O'Malley has also prioritized many capital projects in the County, even during difficult economic times, including the replacement of Calvert Middle School in Prince Frederick, well and arsenic treatment in East Prince Frederick, Expansion of infusion therapy at Calvert Memorial Hospital, and upgrades to Calvert Industrial Park.

"We welcome Governor O'Malley and his top leaders to Calvert County as part of his Capital for a Day initiative," said Commission President Wilson Parran. "His visit provides us a unique opportunity to meet face to face, and to hone in on our challenges and priorities that affect Calvert County and its residents. Calvert County has enjoyed a good working relationship with the State, and we are pleased that Governor O'Malley is working hard to maintain and build the synergy between local and State government for the benefit of our community. It is essential that we sustain this relationship through this economic downturn and beyond."

The Governor began the day with Senate President Miller at a prayer brunch with faith leaders of Calvert County. The Governor was joined at the prayer breakfast by Calvert County's two mayors, Mayor Bruce Wahl of Chesapeake Beach and Mayor Michael Bojokles of North Beach. The brunch, held at the North Beach Volunteer Fire Hall, included more than 25 faith leaders from throughout the County, where they discussed ways the leaders can serve as ambassadors for their congregation, informing them about state services that assist families during difficult economic times. The Governor discussed the state's web portal for all such services – problemsolver.maryland.gov – and talked informally with the faith leaders attending the brunch.

The Governor then joined Senate President Miller, Lieutenant Governor Brown, and Health and Mental Hygiene Secretary John Colmers for an official ribbon cutting opening the Calvert Medical Arts Center at Calvert Memorial Hospital. The 75,000-square foot facility brings additional services and physician talent to serve the needs Calvert County patients. The three-story structure features an Imaging Center, Physical Therapy and Sports Medicine as well as Pediatrics, Dermatology, and Woman's Wellness practices. A new information technology data center on the second floor provides critical space for IT infrastructure for the hospital to develop a community health information system. The new technology, when implemented, will allow the hospital and its affiliates along with area providers to share patients' health records.

Governor O'Malley then moved to the Jefferson Patterson Park and Museum, where he was lead on a tour of the grounds by solar vehicle. The 560-acre park, located along 2.5 miles of the Patuxent River waterfront and St. Leonard Creek in Calvert County, includes a state-of-the-art visitor's center, the Maryland Archaeological Conservation Laboratory where scientists explore the past and protect the State's rich archaeological heritage, and a recreated Eastern Woodland Indian Village, a representation of the way American Indians along the Chesapeake Bay would have been living in 500 years ago.

Later at the park, Governor O'Malley convened an official Executive Cabinet Meeting, where he received a presentation from local officials, including Senate President Miller and County Commission Chair Wilson Parran, on issues that are important to the County and where an ongoing partnership and dialogue with the state can be beneficial. After the Cabinet Meeting, Governor O'Malley officially declared Calvert County Maryland's "Capital for a Day."

"Capital for a Day," a program launched by Governor O'Malley in 2007, brings the State Capital to every corner of Maryland through a series of monthly events across a diverse selection of Maryland cities, towns and communities. Previous "Capitals" have included Westminster, Hagerstown, Chestertown, Leonardtown, the Port Towns of Prince George's County, Cumberland, Pocomoke City, Gaithersburg and Ellicott City.

Source: Gov. O'Malley's Office
Headline News Main Page
Discuss This Article in the Forums (or comment below)

Reader Comments Appear Below the Advertisement
FEATURED SPONSOR
Annmarie Garden
Open daily from 9am-5pm, includes a thirty-acre outdoor sculpture park and an Arts Building.