Current Stories:
[ More Current News Stories... ]

News Archive: [ 2013 ] [ 2012 ] [ 2011 ] [ 2010 ] [ 2009 ] [ 2008 ] [ 2007 ] [ 2006 ] [ 2005 ] [ VFD News ]

Other News Sections:

Announcements:
Forums: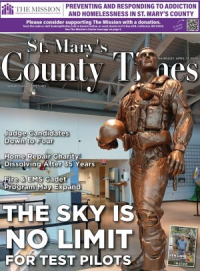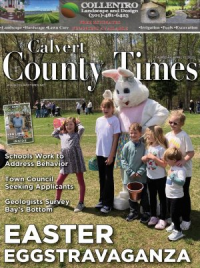 Posted on June 29, 2009
Fireworks Will Accompany Performance of "1812 Overture"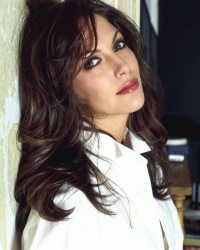 As part of the 11th St. Mary's College River Concert Series, renowned jazz vocalist Hilary Kole will perform with the Chesapeake Orchestra at 7 p.m. Friday, July 3.

ST. MARY'S CITY, Md. (June 29, 2009) — St. Mary's College of Maryland (SMCM) River Concert Series 2009 continues Friday, July 3, with "It's a '50's Fourth," featuring renowned jazz vocalist Hilary Kole performing '50's music with the Chesapeake Orchestra, directed by Jeffrey Silberschlag. The orchestra will also perform Sousa marches and Tchaikovsky's "1812 Overture," accompanied by fireworks. Enjoy the 11th summer of world-class music and food from local vendors. Gates open at 5 p.m. and the concert starts at 7 p.m. The concert is free and open to the public, and picnic baskets are welcome.

Kole has been hailed by critics as a "musical marvel" (Rex Reed, New York Observer). She has appeared as a headliner in New York City at Town Hall (Nightlife Awards), Birdland, The Blue Note, Iridium, and the Jazz Standard. In a review of Kole's performance in the New York Times, Stephan Holden wrote, "swinging…sultry…sexy with a sharp-edged hint of brass in her voice…Kole locates the desperation and impatience lurking in Cole Porter's besotted lyrics."

Kole began her professional career at the legendary Rainbow Room in Rockefeller Center as the youngest singer ever to grace the stage, and has since appeared at such famed venues as the Lincoln Center, Carnegie Hall, and the 2004 Super Bowl at the Houston Astrodome. She co-created and originated the lead female roles in the critically-acclaimed, award-winning off-Broadway musicals, "Our Sinatra" and "Singing Astaire." Her debut solo CD, "Haunted Heart," was released in April 2009.

Under the musical direction of Silberschlag, the Chesapeake Orchestra will perform Sousa marches and Tchaikovsky's "1812 Overture." Silberschlag has distinguished himself in the world of music, performing as a conductor and trumpet soloist throughout Europe, the United States, Russia, China, Japan, and Israel. His performances have been described as "outstanding"by Fanfare magazine. He is music director and conductor of the Chesapeake Orchestra and the River Concert Series, and is co-director of the Alba spring festival held annually in northern Italy.

Silberschlag also has created a partnership between St. Mary's College and the Royal Scottish Academy of Music and Drama. He has appeared as guest conductor with the London Symphony Orchestra, St. Petersburg Soloists, Orchestra Filharmonici di Torino, Symphony Orchestra of Rumania, London Philharmonic, La Scala Virtuosi, Orchestra Sinfonia di Ivrea, Salzburg Chamber Soloists, Prague Vituosi, and the Moscow Academy Chamber Orchestra.

The goal of the River Concert Series is to assist in economically enhancing the region and cultivating a cultural tourist destination by organizing arts and historical offerings. In 1999, the Chesapeake Orchestra began a residency relationship with SMCM with the initiation of the River Concert Series. Since then, the Chesapeake Orchestra has sought to provide musical programming to reach the broadest possible audience.

The River Concert Series has become the cornerstone of growing arts activities at the College and throughout St. Mary's County.

For more information, visit the River Concert Series Web site at http://www.riverconcertseries.com/ .
Headline News Main Page
Discuss This Article in the Forums (or comment below)

Reader Comments Appear Below the Advertisement
FEATURED SPONSOR
McGee Fence and Decks
Fence & Deck Installation & Staining, Paver Patios, Gazebos, Screened Porches & Sunrooms