Current Stories:
[ More Current News Stories... ]

News Archive: [ 2014 ] [ 2013 ] [ 2012 ] [ 2011 ] [ 2010 ] [ 2009 ] [ 2008 ] [ 2007 ] [ 2006 ] [ 2005 ] [ VFD News ]

Other News Sections:

Announcements:
Forums: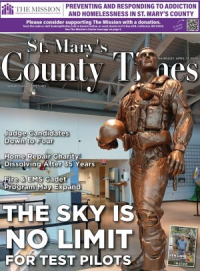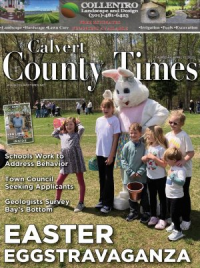 Posted on February 06, 2009
AARP Tax-Aide Program and IRS offer assistance to Maryland taxpayers; Special Saturday Hours on Maryland Tax Day

BALTIMORE, Feb. 6 /PRNewswire-USNewswire/ -- The AARP Foundation, in conjunction with the Internal Revenue Service, the Comptroller of Maryland and other state partners have opened locations across the state offering free income tax assistance to low and middle-income residents. A special "Maryland Tax Day," offering Saturday hours for will be held on February 28, 2009.

This statewide campaign to raise awareness of the AARP Tax-Aide program, which offers free income tax assistance, including federal and state tax preparation, to low and middle-income Maryland taxpayers at 170 locations throughout the tax season. On "Maryland Tax Day" 19 sites will open at various locations throughout the state to provide free tax preparation services with no appointments necessary.

"Our volunteers dedicate long hours to training so they can help taxpayers by preparing complete and accurate tax returns in a timely and professional manner. Those working at these free tax preparation sites ensure taxpayers receive all the deductions and credits they are due," says Deborah L. Herman, Maryland Volunteer State Coordinator for the AARP Tax-Aide program. "We can alleviate much of the stress taxpayers face at tax time and help them get faster refunds by e-filing."

"This unique partnership between the State and the AARP Foundation will help Maryland's working families navigate the sometimes complex task of filing their taxes," said Governor Martin O'Malley. "I want to thank the AARP Foundation and all stakeholders involved in this effort for providing this valuable service to the taxpayers of our State."

Over 33,000 volunteers make up the AARP Tax-Aide program nationwide, with almost 700 volunteers in Maryland. Last year, the Tax-Aide Program in Maryland helped more than 49,000 taxpayers of all ages prepare their state and federal taxes free of charge.

The complete listing of Tax Aide sites and those open on Maryland Tax Day and their hours of operation can be found at www.aarp.org/taxaide, or call the toll free number at 1-888-AARPNOW (1-888-227-7669). There are different opening and closing times for the various sites throughout the state, and there are also limitations on the types of returns/schedules that can be completed.

Maryland Tax Day Sites (February 28, 2009)

County or District; Site Name; Address; City; Hours

Southern Maryland Locations:

Charles, Richard Clark Senior Center, 1210 Charles Street, La Plata, 9-1

St. Mary's, Leonardtown Library, 23250 Hollywood Road, Leonardtown, 9:30-2

Other Maryland Locations:

Allegany, YMCA, 601 Kelley Road, Cumberland, 10-2

Anne Arundel, Knights of Pythias, 2529 Old Solomons Island Road, Annapolis, 8-12

Baltimore City, Light Street Library, 1251 Light Street, Baltimore, 10-2

Baltimore County, Arbutus Public Library, 1581 Sulphur Spring Road, Halethorpe, 9:30-2

Carroll, Westminster Ridge Community, 505 High Acre Drive, Westminster, 9-1

Cecil, Comfort Inn NE, 1 Center Drive (near 195 & MD 272), North East, 9-1

Dorchester, Dorchester Public Library, 303 Gay Street, Cambridge, 10-1:30

Frederick, Homewood at Cumberland Farm, 7407 Willow Road, Frederick, 9-2

Frederick, Middletown Municipal Center, 31 W Main Street, Middletown, 9-2

Garrett, Mary Browning Senior Center, 115 E Center Street, Oakland, 9-1

Harford, Calvary Baptist Church, 206 Courtland Place, Bel Air, 8:30-1

Howard, Bain Center, 5470 Ruth Keeton Way, Columbia, 9-1

Lower Shore, Gull Creed Retirement, 1 Meadow Street, Berlin, 10-2

Lower Shore, Worcester Library, 307 North Washington Street, Snow Hill, 10-2

Mid Shore, Kent County Board of Education, 215 Washington Ave., Chestertown, 9-1

Montgomery, Wat Thai Center, 13440 Layhill Road, Silver Spring, 9-12

Prince George's, Bowie Senior Center, 14900 Health Center Drive, Bowie, 10-1:30

Source: AARP Maryland
Headline News Main Page
Discuss This Article in the Forums (or comment below)

Reader Comments Appear Below the Advertisement
FEATURED SPONSOR
BAE Systems
An exciting and dynamic workplace where your contributions have far-reaching impact of national and global importance.