Current Stories:
[ More Current News Stories... ]

News Archive: [ 2015 ] [ 2014 ] [ 2013 ] [ 2012 ] [ 2011 ] [ 2010 ] [ 2009 ] [ 2008 ] [ 2007 ] [ 2006 ] [ 2005 ] [ VFD News ]

Other News Sections:

Announcements:
Forums: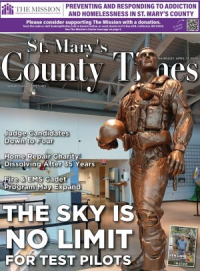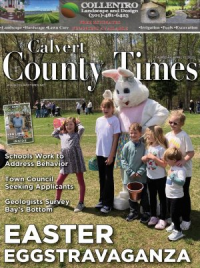 Posted on May 22, 2009
Attorney General Gansler Notifies Advertisers of Presence on Peoplesdirt.com; Asks Webhost to Enforce Terms of Service Agreement

BALTIMORE (May 22, 2009) - Attorney General Douglas F. Gansler today sent letters to companies that advertise on Peoplesdirt.com and to the site's webhost, informing them that the Internet site may have made deceptive statements to obtain advertisers and that the site is subject to termination under its contract with the webhost. In letters sent to advertisers, Attorney General Gansler informed them that Peoplesdirt.com represents itself to potential advertisers as a website that is "suitable for persons ages 6 and older" and does not contain teen or adult content, including explicit sexual content or suggestive themes. Peoplesdirt.com is an Internet forum that solicits and publishes anonymous, malicious, personal attacks on teenaged children.

In addition to the letters sent to advertisers, Attorney General Gansler sent a letter to the Go Daddy Group, the company that hosts the Peoplesdirt.com website. Attorney General Gansler informed the company that Peoplesdirt.com appears to violate the company's "Morally Objectionable Activities" clause of its Terms of Service Agreement. The clause states that Go Daddy reserves the right to terminate service for sites whose content contains morally objectionable activities which "defame, embarrass, harm, abuse, threaten, slander or harass third parties."

"Peoplesdirt.com has chosen to misrepresent itself to both advertisers and to GoDaddy.com," said Attorney General Gansler in a statement. "The site is home almost exclusively to abusive, harmful and embarrassing personal attacks on high school aged children - content that is certainly not suitable for children. We hope that as responsible corporate citizens, all advertisers will reconsider whether they want to use their advertising dollars to support such a vicious website."

Inspection of the website today revealed that the advertisements were being displayed via an online service, adengage.com, that allows advertisers to purchase ads on specific websites. The rate listed for peoplesdirt.com is currently $25 per week. adengage.com lists peoplesdirt.com as a website that "has adult content."

Peoplesdirt.com has been shut down twice in the last five months as authorities investigated for possible criminal activity. The website, populated with expletives, drug and sexual references, and racial and ethnic epithets, has also been the subject of recent news accounts detailing the use of the site to make death threats against fellow students and teachers. While the site is broken down geographically with categories for all 50 states, the overwhelming majority of posts were in the Maryland category, with Montgomery County topping the list with the most postings.

According to the godaddy.com WHOIS database, the peoplesdirt.com domain is registered to Alfredo Castillo of Colorado City, Colorado. The domain was registered on Sept. 19, 2008.

Source: Office of Attorney General Douglas F. Gansler (except paragraphs 4 & 6)
Headline News Main Page
Discuss This Article in the Forums (or comment below)

Reader Comments Appear Below the Advertisement
FEATURED SPONSOR
St. Mary's Nursing Center
Long-term care and rehabilitation facility located in beautiful St. Mary's Co. in Southern Maryland.