Current Stories:
[ More Current News Stories... ]

News Archive: [ 2013 ] [ 2012 ] [ 2011 ] [ 2010 ] [ 2009 ] [ 2008 ] [ 2007 ] [ 2006 ] [ 2005 ] [ VFD News ]

Other News Sections:

Announcements:
Forums: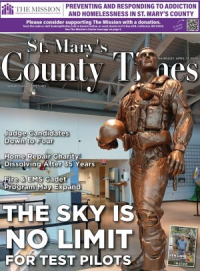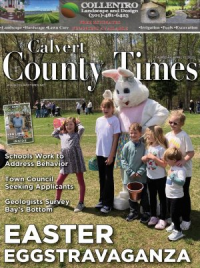 Posted on March 05, 2010
PRINCE FREDERICK, Md. (March 05, 2010) -- Jack Smith, Superintendent of Calvert County Public Schools, will make a recommendation to the Calvert Board of Education later this spring about whether to ask the Maryland Superintendent of Schools for permission to end the school year early. The State Superintendent has the authority to approve these local school district requests because of the unusually large number of days schools closed because of snow this winter.

Maryland law requires a minimum of 180 student school days but on February 23 the State Board of Education gave the state superintendent the authority to waive up to five days.

Calvert public schools were closed nine student days as a result of the December and February snow storms. Five days were already built into the current school calendar, so four days would need to be added to the end of the school year to reach the mandated 180 instructional days. This means that without the waiver the last day for students would be Wednesday, June 23.

Assuming no more school days are missed, Smith is considering recommending a waiver of three or four student days. "It seems to make sense to request a waiver that makes June 17 or 18 the last day for students," said Smith. Any additional lost days because of a March snow storm would have to be factored into the recommendation.

If the Calvert Board of Education approves Smith's recommendation, the request will be submitted to the state for consideration.

Source: Calvert County Public Schools
Headline News Main Page
Discuss This Article in the Forums (or comment below)

Reader Comments Appear Below the Advertisement
FEATURED SPONSOR
Miller Cabinet Makers
We manufacture all wood custom cabinets and countertops to meet our clients needs.