Current Stories:
[ More Current News Stories... ]

News Archive: [ 2013 ] [ 2012 ] [ 2011 ] [ 2010 ] [ 2009 ] [ 2008 ] [ 2007 ] [ 2006 ] [ 2005 ] [ VFD News ]

Other News Sections:

Announcements:
Forums: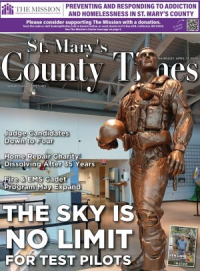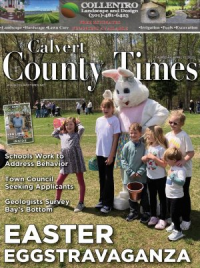 Posted on September 08, 2010
HUGHESVILLE, Md. (Sept. 8, 2010) -- More than 1,000 people turned out for the 72nd Annual Meeting of Southern Maryland Electric Cooperative (SMECO), held Wednesday, September 1, 2010. For the second time, SMECO held the Annual Meeting at the Blue Crabs Regency Furniture Stadium in Waldorf. During the event, members voted for SMECO directors.

The customer-members queued up before the doors opened at 3 p.m., filing into the stadium to vote until registration closed at 7:30 p.m. The Cooperative had 1,045 members register to vote, with 204 of them voting by absentee mail-in ballot. Incumbents were re-elected for three-year terms to SMECO's Board: W. Michael Phipps of Calvert County; Gilbert O. Bowling and Richard A. Winkler of Charles County; James A. Richards of Prince George's County; and P. Scott White of St. Mary's County.

Each customer-member who registered received a recycled bag. Free ice cream and sodas were also available. Joseph V. Stone, Jr., Chairman of the SMECO Board of Directors, welcomed SMECO's customer-members to the ball park.

Guest speaker, Ariel Queen, a senior at Thomas Stone High School, described her experience as a participant in the National Rural Electric Cooperative Association's annual Youth Tour. The Youth Tour gives students served by electric cooperatives from across the nation the opportunity to visit Washington, D.C.

SMECO's president and CEO, Austin J. Slater, Jr. reviewed the co-op's activities of the past year and responded to questions from the audience. Slater touched on the construction of a new building in Hughesville, EmPOWER Maryland energy-saving programs and rebates, and renewable energy.

Slater discussed SMECO's proposed rate adjustment, the construction of power lines and substations to improve reliability, and the co-op's plans for an automated metering infrastructure pilot project. Slater also described how SMECO has reduced expenses by having fewer employees, by ending the defined benefit pension plan for employees to save more than $40 million over the next ten years, and by enlisting 34,000 customer-members who each save SMECO $5 a year by paying their bills online.

The evening's program included a hot line demonstration that the Co-op's safety division conducted to educate members about staying safe around electric lines. SMECO linemen also demonstrated a "hurt-man rescue." Linemen are trained to be able to climb a utility pole to retrieve a co-worker in the event he is injured while working on a power line. In the demonstration, a mannequin was strapped to the top of the utility pole as a stand-in for an injured lineman. SMECO instructional videos on saving energy aired on the video screen prior to the start of the meeting.

Joe Lehan served as the emcee for the entertainment prior to the meeting. He introduced the Port Tobacco Players' Encore Kids, the Southern Maryland Boot Scooters, and Sam Grow, a local performer and the son of a retired SMECO employee. John Howanstine of Christ Church in Port Republic gave the invocation, the Great Mills High School Navy Junior ROTC presented the colors, and SMECO employee Theresa Dorsey sang the national anthem at the beginning of the meeting.

In the concourse of the stadium, Solar Tech, Continental Services, and Winslow Pump and Well hosted informational displays promoting solar energy and geothermal technology. Customers signed up for the SMECO CoolSentry program, which now has over 17,000 participants. Co-op employees stationed in the concourse provided information to customer-members about electric meters, energy costs, and their SMECO accounts.

Members who registered to vote were eligible to win one of 50 electric bill credits of $35 each. Grand prizes were also awarded to the following members who were in attendance:

-- Calvin Elliott of Bushwood won a baseball signed by the Southern Maryland Blue Crabs team members.

-- Nancy Miller of La Plata and Cora Marshall of Pomfret each won a baseball signed by Butch Hobson, the Blue Crabs Manager.

-- Donald French of Leonardtown won a baseball signed by Earl Weaver, former manager of the Baltimore Orioles.

-- Todd Thompson of Waldorf and James McNamara of La Plata each won tickets to Blue Crabs playoff games.

-- Betty Johnson of Solomons and John McInerney of Waldorf each won a $500 U.S. Savings Bond.

-- Jerome Proctor of Brandywine won a $1,000 U.S. Savings Bond.

-- Mark Clark of Owings won the well-traveled SMECO vehicle, a 1997 four-door Chevrolet Cavalier.

SMECO is a customer-owned electric cooperative providing electricity to over 148,000 services in southern Prince George's County, and in Charles County, St. Mary's County, and all but the northeast portion of Calvert County. Co-ops are distinctly different from investor-owned utilities because co-ops are owned by their customers, and these members elect the men and women who serve on the Board of Directors.

Source: SMECO
Headline News Main Page
Discuss This Article in the Forums (or comment below)

Reader Comments Appear Below the Advertisement
FEATURED SPONSOR
County Times
On newsstands, and in paper boxes, throughout St. Mary's County every Thursday.