Current Stories:
[ More Current News Stories... ]

News Archive: [ 2013 ] [ 2012 ] [ 2011 ] [ 2010 ] [ 2009 ] [ 2008 ] [ 2007 ] [ 2006 ] [ 2005 ] [ VFD News ]

Other News Sections:

Announcements:
Forums: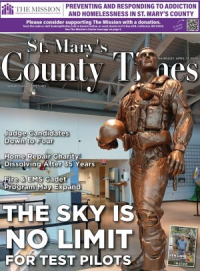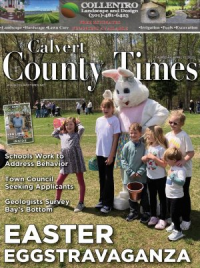 Posted on September 30, 2010
ROCKVILLE, Md. (Sept. 29, 2010)—A charter bus driver is dead and 12 people are being treated in area hospitals after a bus left the roadway and rolled down an embankment on I-270 in Montgomery County this afternoon.

The victim is identified as Joseph A. Clabaugh Jr., 66, of Hanover, Pa. Clabaugh was identified as the driver of a 2006 Freightliner 29-passenger bus owned by Wolf's Bus Lines, of York Springs, Pa. Clabaugh was pronounced dead at the scene. His body has been transported to the Office of the Chief Medical Examiner in Baltimore for an autopsy.

Shortly after 4:00 p.m. today, Maryland State Police at the Rockville Barrack responded to 911 calls for a crash involving a bus on I-270, one-half mile north of Democracy Blvd., near Rockville. Troopers responded and assisted Montgomery County Fire Department personnel with removing injured persons from the bus.

The injured passengers on the bus have been identified as:

-- Sally Currie, 47, and Emma Currie, 7, of Carlisle, Pa;

-- Trina Manetta, 38, Donte Manetta, 10, and Dominic Manetta, 11, of Carlisle;

-- Vincent Oliverio, 12, Madison Oliverio, 9, and Riley Oliverio, 11, of Carlisle;

-- Helen Rockefeller, 74, and Richard Lake 77, of Endicott, NY; and

-- Ashok Sonalkar, 71, of Mechanicsburg, Pa.

Sally and Emma Currie, Vincent, Madison and Riley Olivero, Helen Rockefeller, Richard Lake, and Ashok Sonalkar were all transported to Suburban Hospital. Dominic, Donte, and Trina Manetta were transported to Shady Grove Hospital.

Two other motorists driving on the northbound spur of I-270 from the inner loop of I-495 were struck by a falling light pole caused by the bus crash. June Odegard, 55, of Montgomery Village, Md., was driving a 2010 Honda CRV in the slow lane when a falling highway light pole struck the front of her car. She was transported to Germantown Emergency Medical Center. Another driver, Parag G. Ghodgaonkar, 37, of Germantown, Md, was driving a 1998 Acura in the middle lane when he ran over the same light pole after it struck Odegard's car. He was not injured.

The preliminary investigation by the Maryland State Police CRASH Team indicates the children and adults on the bus had been on a trip to the National Mall and National Zoo in Washington, D.C. and were returning to Pennsylvania. As the bus approached the sky ramp on the northbound I-270 HOV express lane from the outer loop of I-495, it left the roadway for unknown reasons.

The bus traveled off the left side of roadway, through a guardrail and down an approximately 45' embankment through small trees and brush. Investigators believe the bus rolled over once before coming to rest upright, partially on the jersey wall along the northbound spur of I-270. Investigators believe the bus did not lose contact with the ground as it traveled down the embankment.

State Highway Administration personnel responded to the scene and established detours onto Rt. 355 and Connecticut Ave. Montgomery County officials changed the timing of stop lights on Rt. 355 to help accommodate and expedite the additional traffic. SHA personnel brought in temporary barriers to replace the damaged guardrail on the sky ramp. Both the northbound spur and the sky ramp lane were reopened at about 9:30 p.m.

The Maryland State Police investigation into the cause of this crash continues. The bus has been taken to the Montgomery County Police impound lot and will be inspected by State Police commercial vehicle experts. The National Transportation Safety Board responded to the scene and is also conducting an investigation.

Source: Maryland State Police Headquarters
Headline News Main Page
Discuss This Article in the Forums (or comment below)

Reader Comments Appear Below the Advertisement
FEATURED SPONSOR
Do You Suffer From COPD?
Chronic Obstructive Pulmonary Disease (COPD) is a lung disease characterized by chronic obstruction of lung airflow that int...