Current Stories:
[ More Current News Stories... ]

News Archive: [ 2013 ] [ 2012 ] [ 2011 ] [ 2010 ] [ 2009 ] [ 2008 ] [ 2007 ] [ 2006 ] [ 2005 ] [ VFD News ]

Other News Sections:

Announcements:
Forums: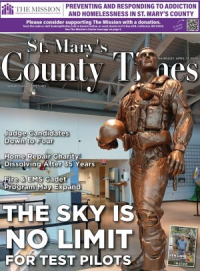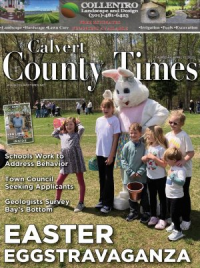 Posted on October 18, 2010
ST. MARY'S CITY, Md. (October 18, 2010)—Candidates for local contested offices in St. Mary's County will answer the public's questions at two forums October 18 and 25 in the Leonardtown High School auditorium. The first forum will be for candidates for state senator, state delegates of Districts 29A, 29B, and 29C, state's attorney, and Board of Education. The second forum will be for candidates for president and the four districts of the St. Mary's County Board of Commissioners.

All candidates have been invited to "meet and greet" the public and to offer campaign literature in the lobby of the auditorium beginning at 6 p.m. The question-and-answer portions will begin at 6:30 p.m. Citizens can submit questions to candidates during the program or they can in advance by e-mailing info@smc.lwvmd.org.

The forums were moved to the high school auditorium to ensure sufficient seating in view of the large turnout and interest of the public at the primary election forums, according to organizers. They were organized by The Center for the Study of Democracy at St. Mary's College of Maryland, The League of Women Voters of St. Mary's county, and the St. Mary's County Branch of the NAACP.
Headline News Main Page
Discuss This Article in the Forums (or comment below)

Reader Comments Appear Below the Advertisement
FEATURED SPONSOR
BAE Systems
An exciting and dynamic workplace where your contributions have far-reaching impact of national and global importance.