Current Stories:
[ More Current News Stories... ]

News Archive: [ 2015 ] [ 2014 ] [ 2013 ] [ 2012 ] [ 2011 ] [ 2010 ] [ 2009 ] [ 2008 ] [ 2007 ] [ 2006 ] [ 2005 ] [ VFD News ]

Other News Sections:

Announcements:
Forums: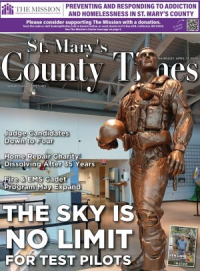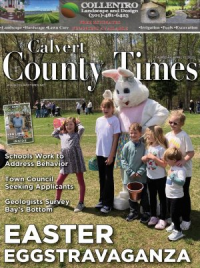 Posted on February 22, 2011
LA PLATA, Md. (February 22, 2011) — Andre Winkfield, an eighth-grade student at Mattawoman Middle School, won the Charles County Public Schools (CCPS) 33nd annual Spelling Bee held Feb. 18 at Piccowaxen Middle School by spelling the word "nautilus" correctly.

This is the second consecutive year that a Mattawoman student has earned the top spot. As the county winner, Winkfield advances to the National Scripps Spelling Bee scheduled for June 1-2 in Washington D.C.

Matthew Fan, a seventh grader at Piccowaxen, earned second place in the competition, followed by Kayla Medley, a sixth grader at Theodore G. Davis Middle School in third place, and Piccowaxen eighth grader Nicole Lusk in fourth place. Additionally, teams from each competing school are awarded points based on student performance during each round.

Piccowaxen's team earned first place for their team performance. Along with Matthew Fan and Nicole Lusk, team members are seventh graders Emma Harman, Jacob Brezina and Thomas Hume. Team coach is Nancy Buter, a language arts teacher at Piccowaxen. As first-place winners, the Piccowaxen team was awarded a special plaque to display in the school.

Davis' team earned second place. Along with Kayla Medley, team members are eighth graders Noemi Arquero, Jakari Devine, Billy McCord and Melvin Jones, Jr. Team coach is Glenn Grimsley, a language arts teacher at Davis.

The team from Mattawoman earned third place. Team members include Andrew Winkfield, the overall winner, and sixth graders Eryn Locks, Kahlil Moore-Stone and Shanell Erhunmwunse, and seventh grader Matthew Bowie. Team coaches Richard Fletcher, a language arts teacher at Mattawoman.

Students from all Charles County Public middle schools and county private schools are invited annually to participate in the event. The spelling bee is sponsored by CCPS, the College of Southern Maryland, the Maryland Independent, Southern Maryland Electric Cooperative, Inc. and Chaney Enterprises.

Source: Charles County Public School System
Headline News Main Page
Discuss This Article in the Forums (or comment below)

Reader Comments Appear Below the Advertisement
FEATURED SPONSOR
St. Mary's Nursing Center
Long-term care and rehabilitation facility located in beautiful St. Mary's Co. in Southern Maryland.