Current Stories:
[ More Current News Stories... ]

News Archive: [ 2015 ] [ 2014 ] [ 2013 ] [ 2012 ] [ 2011 ] [ 2010 ] [ 2009 ] [ 2008 ] [ 2007 ] [ 2006 ] [ 2005 ] [ VFD News ]

Other News Sections:

Announcements:
Forums: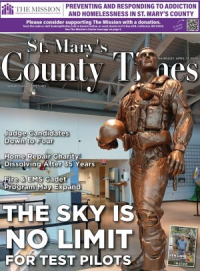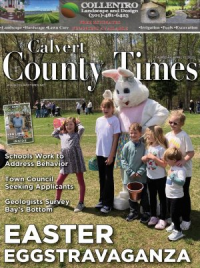 Posted on March 13, 2011
Ten Students Renew Scholarship Status

LA PLATA, Md. (March 13, 2011) — Six Charles County Public Schools students were recently named 2011 Carson Scholars, a national distinction that recognizes academic achievement and humanitarian qualities as well as provides a $1,000 college scholarship.

The students are among 500 nationwide recognized this year. Selected from Charles County are Trinity Beulah, fifth grade, Berry Elementary School; Mary Kate Cooper, fifth grade, William B. Wade Elementary School; Jessica Green, eighth grade, Theodore G. Davis Middle School; Aryanna Ilamni, fifth grade, Daniel of St. Thomas Jenifer Elementary School; Madison Mote, fifth grade, Dr. Thomas L. Higdon Elementary School; and Caitie O'Donnell, eighth grade, Milton M. Somers Middle School.

Previous Carson Scholars whose scholarship status was renewed this year include Sarah Chen, sixth grade, Somers; Christian Fisher, seventh grade, Davis; Tanaisha Harrison, senior, Maurice J. McDonough High School; Alexander Lateulere, eighth grade, General Smallwood Middle School; Alphonso Gaston Lopez, sophomore, North Point High School; Nicole Lusk, eighth grade, Piccowaxen Middle School; Jackson Mote, seventh grade, Piccowaxen; Gabrielle Sandy, seventh grade, Smallwood; Connor Smith, sixth grade, Matthew Henson Middle School; and Ashlynn Stanley, freshman, North Point. These students are recognized for maintaining high academic standards and a strong commitment to their communities.

Each year, the Carson Scholars Fund awards $1,000 college scholarships to a select group of high achieving students in grades four through 11 who demonstrate outstanding academic achievement and humanitarian qualities. Students must have a minimum 3.75 grade point average to be considered. The scholarships are invested for the students' college education.

The Maryland recipients will be honored at an awards banquet on April 10 in Baltimore. Each recipient will receive a medal and framed certificate of achievement and their school will receive a trophy recognizing the scholar's accomplishment.

The Carson Scholars Fund was founded in 1994 by world-renowned pediatric neurosurgeon Benjamin S. Carson and his wife, Candy, to motivate and reward academic excellence in young people. Current award winners represent 34 states and more than 3,400 scholarships have been awarded to students nationwide.

Visit www.carsonscholars.org for more information.

Source: Charles County Public Schools
Headline News Main Page
Discuss This Article in the Forums (or comment below)

Reader Comments Appear Below the Advertisement
FEATURED SPONSOR
LaundryGear.com
Quality parts for your commercial laundry & drycleaning equipment at great prices!