Current Stories:
[ More Current News Stories... ]

News Archive: [ 2015 ] [ 2014 ] [ 2013 ] [ 2012 ] [ 2011 ] [ 2010 ] [ 2009 ] [ 2008 ] [ 2007 ] [ 2006 ] [ 2005 ] [ VFD News ]

Other News Sections:

Announcements:
Forums: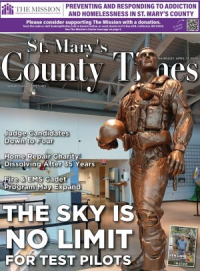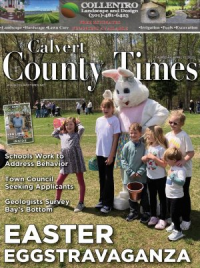 Posted on September 24, 2011
Maryland Pre-Release Inmates Assist with Gleaning Efforts

ANNAPOLIS (September 24, 2011) -- Twenty-three Eastern Shore farmers donated 423,000 pounds of produce to the Maryland Food Bank's newly launched Farm to Food Bank program between mid-June and mid-September. That amount equates to 325,385 meals -- or 81,346 meals for a family of four, according to the Maryland Food Bank.

"Our farmers continue to show that agriculture is not just an industry, but a way of life – one in which there is a strong concern for their neighbors, their land and the future of our state and its citizens," said Agriculture Secretary Buddy Hance. "With a strong agricultural industry, we not only keep land open and productive and people employed, we provide a local food supply for our most vulnerable citizens."

In a process called gleaning, farmers open their fields after harvest and allow others to take what is left for charitable purposes. Produce gleaned from the Eastern Shore so far includes watermelon, cantaloupe, zucchini, squash, sweet corn, peaches, green beans, cabbage, tomatoes, cucumbers, eggplant, broccoli, carrots, and green peppers. Inmates from the Maryland Division of Correction (DOC) have contributed to the effort for several weeks this summer by doing the gleaning for six Eastern Shore farms through an initiative called Public Safety Works.

After gleaning, the Maryland Food Bank redistributes the food to some of the 600 partnering agencies and organizations across the state that provide food directly to families and other agencies.

Bob Arnold of Arnold Farms in Chestertown was one of the first farmers to support the Farm to Food Bank program. The farm has donated more than 19,000 pounds of produce thus far this summer. "We have excess product occasionally. Seems a shame to see it go to waste," said Arnold. "As a farmer, I think about food all the time. Doesn't seem right to me that people should be hungry. It's in our genetic code that people shouldn't be hungry. We're in the business to feed people. So if you have extra product, you need to give it to those in need. We do give locally to churches but we have a lot more than the church can absorb."

Joe Bartenfelder of Bartenfelder Farms in Caroline County said: "You don't grow with the intentions of giving to the Food Bank, but when it's planted and it's grown and there's excess, you want to help people. I'd rather know that people in need get to eat it."

In addition to helping local families, the donations from the Shore farmers made it possible for the Maryland Food Bank to provide more than 8,000 pounds of produce to Wicomico County Schools during the Maryland Department of Agriculture's Homegrown School Lunch Week. Four Wicomico County Maryland Food Bank Partner Youth Program Agencies also received produce from the Food Bank.

"Most farmers at heart just want to help people and they also hate waste," said Amy Cawley, Food Solicitor for the Maryland Food Bank - Eastern Shore. "They feel a sense of pride in knowing that they're feeding people all across our state and glad that they don't have to leave perfectly good produce to waste."

Public Safety Works Initiative

Some farmers harvest the produce off their fields and donate it themselves. Others open their fields to the Food Bank, which provides equipment and volunteers. If the farmer agrees, some of those volunteers will come from the Maryland Department of Public Safety and Correctional Services' Public Safety Works initiative, which assigns DOC offenders nearing their release to help with the gleaning. Public Safety Works gives offenders the opportunity to give back to the community while also learning job skills through work projects. So far, nearly 200,000 pounds of produce have been gleaned from the fields by prisoners.

Harry and Janice Nagel, owners of Hay Jay Acres in Federalsburg, raise chickens and grain, and farm 1,000 acres of cucumbers. They were among the first farmers to allow inmates to glean their fields. The 31,000 pounds of cucumbers that have been gleaned from their farm have all been done by inmates. That amount comes out to 600 bushels, almost a tractor trailer load. "Cucumbers aren't doing any good out there on the ground," said Janice Nagel. "As long as it's doing some good, we're glad to see it go to the Food Bank."

The Food Bank's Amy Cawley herself comes from a farm family with deep roots in the state's agriculture community. She works closely with the USDA's Farm Service Agency and Maryland Extension offices across the Shore to make contact with local farmers and promote the program.

"This is the first summer of the program and we haven't had one problem. It's been a win for the farmers, a win for the food bank, a win for the prisoners, and a win for all those who are less fortunate," said Ms. Cawley. "We hope the word will get out and more farmers will participate next year."

This gleaning partnership will continue through the fall harvests.

Source: Maryland Department of Agriculture
Headline News Main Page
Discuss This Article in the Forums (or comment below)

Reader Comments Appear Below the Advertisement
FEATURED SPONSOR
St. Mary's County Times
Online, on newsstands, and in paper boxes, throughout St. Mary's County every Thursday.