Current Stories:
[ More Current News Stories... ]

News Archive: [ 2015 ] [ 2014 ] [ 2013 ] [ 2012 ] [ 2011 ] [ 2010 ] [ 2009 ] [ 2008 ] [ 2007 ] [ 2006 ] [ 2005 ] [ VFD News ]

Other News Sections:

Announcements:
Forums: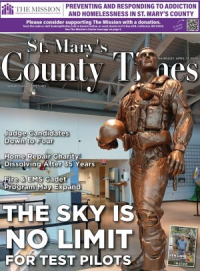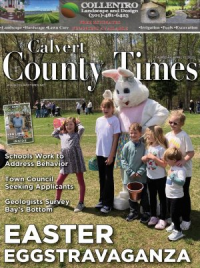 Posted on November 16, 2011
CALIFORNIA, Md. (November 16, 2011) -- The office of the Maryland State Fire Marshal recently released the following information regarding local fire investigations.

Amish Furniture Warehouse Completely Destroyed

Stoney Creek Furniture located at 9700 Bowling Drive, Charlotte Hall, Charles County, was completely destroyed by fire early Wednesday at 12:45 a.m. Forty-five firefighters from Bel Alton, Hughesville, Newburg, La Plata, Waldorf, Mechanicsville, Benedict, and Seventh District VFD's took one hour to bring the fire under control. The fire was discovered by the owner, Steve Yoder. The loss is estimated at $150,000. The cause of the fire remains under investigation.

Intentionally-set Brush Fires Light Nearby Garage on Fire

On Nov. 12 around 5:00 a.m., an unknown person intentionally set fire to three separate areas of brush, one in close proximity to a garage located at 22302 Cedar St, Leonardtown, St. Mary's County. The garage sustained heat damage to the outside siding. The fire was extinguished by neighbors with no reported injuries. Seven firefighters from Leonardtown VFD also responded to the scene. Damage is estimated at $750. Mike Chikar is listed as the building's owner. If anyone has any information about this incident, please contact the State Fire Marshal's Office at 443-550-6832.

Another Mailbox Set On Fire in Charles Co.

An unknown suspect set fire to a plastic mailbox owned by Kimberly Husick and located at 7030 Husick Place, La Plata, Charles County, completely destroying the mailbox. There have reportedly been similar incidents in the local area. Anyone with any information in reference to this fire is asked to call the State Fire Marshal's Office, Southern Region at 443-550-6832.
Headline News Main Page
Discuss This Article in the Forums (or comment below)

Reader Comments Appear Below the Advertisement
FEATURED SPONSOR
Apartments of Wildewood
The area's premier rental community! Conveniently located to NAS PAXRVR and Solomons.