Current Stories:
[ More Current News Stories... ]

News Archive: [ 2015 ] [ 2014 ] [ 2013 ] [ 2012 ] [ 2011 ] [ 2010 ] [ 2009 ] [ 2008 ] [ 2007 ] [ 2006 ] [ 2005 ] [ VFD News ]

Other News Sections:

Announcements:
Forums: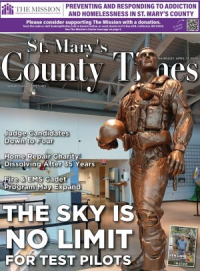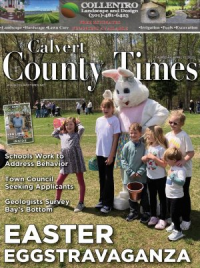 Posted on April 09, 2012
By Daniel Menefee, Dan@MarylandReporter.com

ANNAPOLIS -- Most Marylanders will see their flush tax bill double from $30 to $60 beginning July 1, but the Chesapeake Bay Restoration Fund will remain vulnerable to raids that have climbed to $290 million since 2010.

The Senate approved the fee increase in 28-18 vote late Saturday, with an amendment that exempts some areas in far western Maryland and Ocean City that are not part of the Chesapeake Bay drainage area. The House, which has already passed the measure, is likely to agree to the amendment.

The cash withdrawals from the fund were replaced over a three-year period with general obligations bonds. These will be issued when projects are "shovel ready," said Environment Secretary Robert Summers on several occasions during the 2012 legislative session.

The 100% tax increase (2012 House Bill 446) will bring $385 million in additional revenue to the Bay Restoration Fund by 2017 to upgrade 67 sewage treatment plants. The administration claims the original estimate of $750 million for the upgrades was too low. The correct estimate is now $1.4 billion.

Money is also used to subsidize septic system upgrades and farm cover crops.

GOP objects to bond funding

Senate Republican Leader E.J. Pipkin railed against raids on the fund as "credit card" spending and also questioned the drastic increase in the cost estimates.

"You're doubling the tax yet you continue to raid money and replace it with I-O-U-s," Pipkin said during a Senate session on Saturday. "We put these projects on a credit card."

Sen. Paul Pinsky, chair of the Environment and Health subcommittee and co-sponsor of the administration bill, insisted the raids "didn't interfere with any of the projects" and defended the $290 million in cash withdrawals from the fund.

"It is my understanding the shifting of funds happened one-time," Pinksy said. "It hasn't been a recurring growth of big-government. It was done during a situation that called for filling a hole in the state budget. It was done once, so they put in bonds to care of it."

But a Moody's report 14 months ago downgraded bonds backed by flush tax revenue because of "raids on fund balances" in 2010 and 2011 of $200 million. The report also warned that future raids could result in another downgrade.

An additional $90 million was taken from the fund in fiscal 2012 — four months after the Moody's report.

Pinsky said he doubted the administration had plans to "shift anymore money out of the fund."

Pipkin proposes to protect fund

Moments later Pipkin offered an amendment to place a firewall around the fund to prevent future raids.

Sen. Richard Colburn, R-Dorchestert, said he would support the bill if Pipkin's amendment was adopted. He said he voted for the original flush tax because upgrades to the sewage treatment plants were needed.

"I can vote to double this if I can go back and tell my constituents the money is protected and can't just be shifted to balance the budget," Colburn said.

But Pinsky resisted the amendment and said it would only serve as symbolic message. He said future budget deals could simply remove the firewall language if the "administration believes it has cause to shift money."

The amendment failed by a fairly close vote of 21-25. Another amendment to sunset the flush tax by 2030 failed by a vote 18-29.

Far corners of Maryland will be exempt

An amendment offered by Sen. George Edwards, R-Allegany, holds the fee at the current rate of $30 for areas in far western Maryland and Ocean City that do not drain into the Chesapeake Bay Watershed.

House Environmental Matters Committee Chair Maggie McIntosh said she will seal the deal and concur with Edward's amendment because of a daunting schedule for Monday, the last day of the 2012 legislative session.

"Given what I know is in front of us on Monday, my inclination is to concur with the amendment," McIntosh said.
Headline News Main Page
Discuss This Article in the Forums (or comment below)

Reader Comments Appear Below the Advertisement
FEATURED SPONSOR
St. Mary's County Times
Online, on newsstands, and in paper boxes, throughout St. Mary's County every Thursday.