Current Stories:
[ More Current News Stories... ]

News Archive: [ 2015 ] [ 2014 ] [ 2013 ] [ 2012 ] [ 2011 ] [ 2010 ] [ 2009 ] [ 2008 ] [ 2007 ] [ 2006 ] [ 2005 ] [ VFD News ]

Other News Sections:

Announcements:
Forums: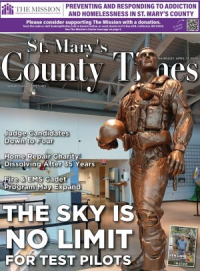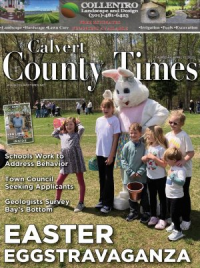 Posted on April 24, 2012
LA PLATA, Md. -- Investigative persistence by Maryland state troopers in Charles County, assistance from the Charles County Sheriff's Office, Charles County State's Attorney's Office, Maryland Motor Vehicle Administration, and help from concerned citizens resulted in today's arrest of a Charles Co. man in connection with the fatal hit and run traffic crash that occurred more than one year ago.

The suspect is identified as Justin A. Larkin, 25, of the 8100-block of Newtown Road, La Plata, MD. He is charged with failing to remain at the scene of a traffic crash resulting in bodily injury or death. Additional charges are under review by the State's Attorney's Office.

The victim is identified as Darrell G. Sallie, 57, of La Plata, Md. Sallie's body had been found in a ditch along Route 6 near Wheatley Road on March 25, 2011. He was pronounced dead at the scene.

The investigation began shortly after 11:00 a.m. on March 25, 2011, when motorists found Sallie's body off westbound Route 6, west of Wheatley Road. Troopers determined Sallie had been struck by an unknown vehicle while he was walking on the shoulder and grass area of westbound Route 6 sometime between 10:00 p.m. on March 24, 2011, and 11:00 a.m. the next day, when his body was found. The vehicle had not remained at the scene and no one had called police to report the collision.

Troopers collected broken auto parts from the scene near Sallie's body. They traced the parts and determined they were from a 1997 or 1998 Ford F150.

State Police investigators launched an extensive public awareness campaign attempting to develop leads on the suspect driver and vehicle. Flyers, signs, news releases, and reverse 911 calls were all used to try to develop information. A number of tips were received, but they did not lead to a suspect.

In the fall of 2011, troopers working this investigation at the La Plata Barrack received additional information that led to the identification of Larkin as a suspect. Troopers found he had owned a 1998 Ford F150, but he had sold it since the hit and run.

Troopers tracked down the truck with the new owner, who permitted a State Police crime scene technician to examine the vehicle. It was determined the broken parts found at the scene originated from the pickup truck.

State Police reviewed their investigation with the Charles County State's Attorney's Office. The evidence in the case was presented to a county Grand Jury on April 13, 2012 and a warrant was issued.

Troopers located Larkin at a residence in Indian Head and arrested him on the warrant without incident. He was taken to the Charles Co. Detention Center where he will await his initial appearance.

Source: MSP HQ
Headline News Main Page
Discuss This Article in the Forums (or comment below)

Reader Comments Appear Below the Advertisement
FEATURED SPONSOR
Home Builders, Inc.
Different by Design! Chesapeake lifestyle enhanced by upscale, private, estate communities.