Current Stories:
[ More Current News Stories... ]

News Archive: [ 2013 ] [ 2012 ] [ 2011 ] [ 2010 ] [ 2009 ] [ 2008 ] [ 2007 ] [ 2006 ] [ 2005 ] [ VFD News ]

Other News Sections:

Announcements:
Forums: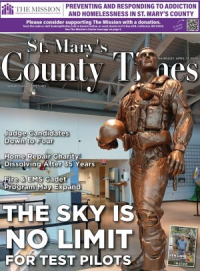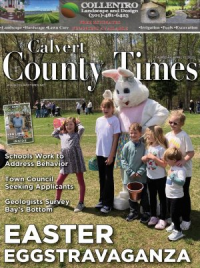 Posted on May 16, 2012
LA PLATA, Md. -- A team of fourth-grade students from William B. Wade Elementary School, and a team of fifth graders from Mary H. Matula Elementary School earned the top spots in the Elementary Math Challenge, held Saturday, April 28 at Theodore G. Davis Middle School.

Teams from each Charles County Public elementary school participate in the two-part mathematics challenge that includes both team and individual competitions. Schools sent fourth- and fifth-grade teams composed of up to seven students each. The team challenge requires each team to solve four reasoning and problem solving questions.

Wade's team members are Rachel Breining, Bradley Brown, Veronica Kramer, Nate Lednum, Kelly Resendes, Brennen Winder and Sarah Woods. Team coach is fourth-grade teacher Jennifer Jolliffe.

Matula's team members are Melanie Battle, Gabe Catterton, Ethan Divelbliss, Donya Forohar, Michael Gill, Rena Lee, Anna Maynard, Matthew Stockwell, Drew Vliet and Joey Walsh. Team coaches include Matula teachers Jodi Gallagher and E. Diane Simmons, and Alison Vliet, Matula volunteer and Parent-Teacher-Organization (PTO) president.

The event also included an individual challenge where each team member takes a test of 40 multiple-choice questions. The top five scores are compiled and added to the team score.

Zakri Asiala from Indian Head Elementary School was named the individual winner for the fourth-grade level and Michael Gill from Matula earned the individual winner title at the fifth-grade level.

The top five teams, as well as the top three individuals at each grade level, received a plaque provided by Southern Maryland Electric Cooperative (SMECO), the sponsor of the annual event. The top three individual students received plaques and medals were given to the top scoring student on each team.

Source: Charles County Public Schools
Headline News Main Page
Discuss This Article in the Forums (or comment below)

Reader Comments Appear Below the Advertisement
FEATURED SPONSOR
Between Two Rivers
Between Two Rivers is an adventure story by local author Charles Joseph.