Current Stories:
[ More Current News Stories... ]

News Archive: [ 2013 ] [ 2012 ] [ 2011 ] [ 2010 ] [ 2009 ] [ 2008 ] [ 2007 ] [ 2006 ] [ 2005 ] [ VFD News ]

Other News Sections:

Announcements:
Forums: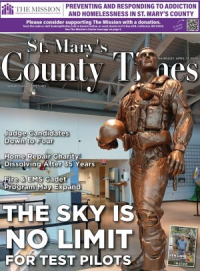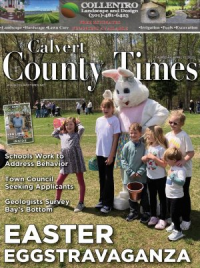 Posted on May 24, 2012
LEONARDTOWN, Md. (May 24, 2012)—The St. Mary's County Bureau of Criminal Investigations (BCI) Narcotics Division has released the following incident and arrest reports. The Division is an investigative team comprised of detectives from the St. Mary's County Sheriff's Office, Maryland State Police Drug Enforcement Division, and Federal Drug Agents (HIDTA Group 34). The Division was established on September 1st, 2007 and is based in St. Mary's County.

PRESCRIPTION FRAUD: Victoria Carol Gardiner, 44, of Leonardtown, was identified as a target in a prescription fraud investigation as well as a possible prescription drug distributor. Vice Narcotics Detectives arrested Suspect Gardiner after she distributed eight Oxycodone pills in the parking lot of a local pharmacy. Additional Oxycodone pills were recovered and numerous additional charges are pending.

INTRODUCING CONTRABAND INTO JAIL: Vice Narcotics detectives, working in conjunction with St. Mary's County Detention Center staff began an investigation into controlled prescription medication being introduced into the correctional facility. The ongoing investigation revealed that inmate Charles Anthony Gegor, 35, was instructing his girlfriend, Michelle Dawn O'Dell, 36, of California, to send him prescription medication during his incarceration. It was discovered that Suspect O'Dell was placing Suboxone medication stripes behind postage stamps and mailing them to Suspect Gegor inside the facility. Several of the letters were intercepted and the drugs recovered. Suspect Gegor was charged while incarcerated and Suspect O'Dell was arrested and is currently incarcerated. Numerous additional charges are pending against Suspects Gegor and O'Dell and there is a possibility of additional arrests.
Headline News Main Page
Discuss This Article in the Forums (or comment below)

Reader Comments Appear Below the Advertisement
FEATURED SPONSOR
Metrocast Communications
Providing cable television and high-speed internet to homes and business in St. Mary's County.