Current Stories:
[ More Current News Stories... ]

News Archive: [ 2013 ] [ 2012 ] [ 2011 ] [ 2010 ] [ 2009 ] [ 2008 ] [ 2007 ] [ 2006 ] [ 2005 ] [ VFD News ]

Other News Sections:

Announcements:
Forums: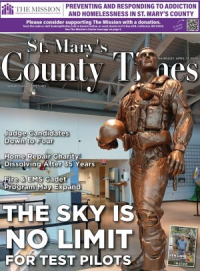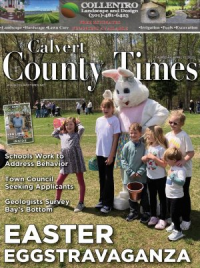 Posted on May 29, 2012
PRINCE FREDERICK, Md. (May 29, 2012) -- The Calvert County Board of County Commissioners (BOCC) announced today that three independent credit rating agencies have given Calvert County strong credit ratings in light of the county's consistently sound financial operations, strong reserves and conservative fiscal policies.

Fitch Ratings and Standard and Poor's Ratings Services both gave the county their highest AAA ratings. Moody's Investor Service rating remained at Aa1. The ratings are assigned to Calvert County's 2012 issue of consolidated public improvement and refunding bonds totaling $15.8 million and are reaffirmed for the county's outstanding debt.

Calvert County elected officials and staff members met with all three bond rating agencies in New York City in April to present the County's economic and management profile in anticipation of the bond sale.

"This is great news and confirms the county's historically conservative fiscal approach. It is particularly notable in a stormy economic climate," said Board of County Commissioners President Gerald W. "Jerry" Clark. "The strong credit ratings save the county money by reducing the financing costs for our bond issues. I am proud of our employees whose work helped make this happen."

In its rating rationale, Standard & Poor's cited the county's "strong finances, strengthened by solid reserves, good taxing flexibility, sound fiscal policies and conservative management practices." The agency reported that Calvert County economic development will likely expand employment and the property tax base along with job opportunities within commutable distance.

Fitch Ratings observed that Calvert County's year-end fiscal 2012 projections show that "income tax revenues continue to rebound and expenditures continue to come in under budget." Its rating rationale cites positive commercial growth within the county with no contraction in the value of the countywide commercial real property base. Fitch Ratings notes that "new residential permits issued year-to-date for fiscal 2012 have increased for the first time in three years."

The Moody's Investors rating announcement noted that its Aa1 rating "reflects the county's strong financial position, characterized by comprehensive fiscal policies and practices, healthy reserve levels, and an affordable debt burden." Moody's also cites the county's sizable tax base that continues to benefit from its proximity to the metro-D.C. area.

The BOCC voted on May 15 to accept the bid on the county's bond issue made by Robert W. Baird & Co. Inc. with a true interest cost of 1.97 percent, the lowest rate of the six bids received for this offering. The proceeds will fund several of the county's capital projects.

Source: Calvert Co. Government
Headline News Main Page
Discuss This Article in the Forums (or comment below)

Reader Comments Appear Below the Advertisement
FEATURED SPONSOR
Cedar Lane Apartments
Independent and assisted senior living in Leonardtown, offered with or without supportive services.