Current Stories:
[ More Current News Stories... ]

News Archive: [ 2013 ] [ 2012 ] [ 2011 ] [ 2010 ] [ 2009 ] [ 2008 ] [ 2007 ] [ 2006 ] [ 2005 ] [ VFD News ]

Other News Sections:

Announcements:
Forums: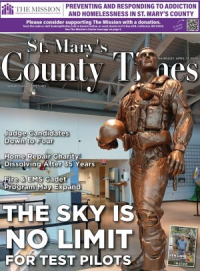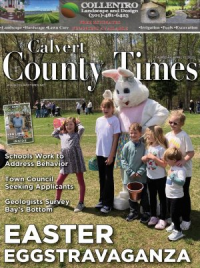 Posted on June 05, 2012
Middleton to Remain Chairman and CEO

WALDORF, Md. -- The Board of Directors of Tri-County Financial Corporation (OTCBB: TCFC), has named William J. Pasenelli as President, effective May 7, 2012 to succeed Michael Middleton as President. Mr. Middleton will remain Chairman and CEO of Tri-County Financial Corporation.

"This promotion is a continuum of the company's strategic plan for management succession," said Mr. Middleton. "Throughout his career, Bill has demonstrated the capacity to generate industry-leading performance. As the organization has grown, so too has our management scope. Bill's leadership will help to guide us into the future. We have a dynamic partnership among our senior management group and I am proud of what we have accomplished together."

In his role as President, Mr. Pasenelli will have responsibility for the overall operations of both Tri-County Financial Corporation and the bank. He will continue to serve as Chief Financial Officer and will be supported by the current senior management team, led by James Burke, Chief Credit Officer; Gregory Cockerham, Chief Lending Officer; James DiMisa, Chief Operating Officer and Todd Capitani, Financial Officer.

"I am honored that the Board of Directors has chosen me to become President of Tri-County Financial Corporation," said Mr. Pasenelli. "We have the best management team in the region. I welcome the opportunity to leverage their extensive skills and expertise to continue to build our shareholder value."

William J. Pasenelli Background

Before his latest appointment, Mr. Pasenelli served as President and Chief Financial Officer of Community Bank of Tri-County. He joined the Bank in 2000. Previously, Mr. Pasenelli had been the Chief Financial Officer of Acacia Federal Savings Bank in Annandale, Virginia.

Mr. Pasenelli graduated Magna Cum Laude from Duke University with a Bachelor of Arts degree in Management Science. He is a graduate of the National School of Banking. Mr. Pasenelli is a member of the American Institute of Certified Public Accountants and the DC Institute of Certified Public Accountants.

About Tri-County Financial Corporation

Tri-County Financial Corporation is the bank holding company for Community Bank of Tri-County, which conducts business through its main office in Waldorf, Maryland, and ten branch offices located throughout Charles, Calvert, and St. Mary's counties, in Maryland and in King George, Virginia.

Source: Tri-County Financial Corporation
Headline News Main Page
Discuss This Article in the Forums (or comment below)

Reader Comments Appear Below the Advertisement
FEATURED SPONSOR
LaundryGear.com
We are your online source for equipment, parts and accessories for commercial laundry and dry cleaning equipment. Competitive p...