Current Stories:
[ More Current News Stories... ]

News Archive: [ 2013 ] [ 2012 ] [ 2011 ] [ 2010 ] [ 2009 ] [ 2008 ] [ 2007 ] [ 2006 ] [ 2005 ] [ VFD News ]

Other News Sections:

Announcements:
Forums: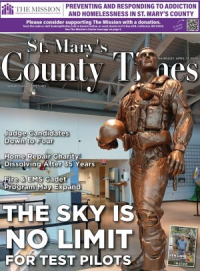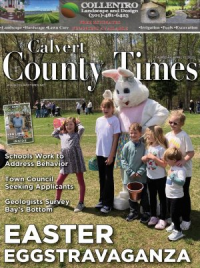 Posted on July 11, 2012
Sergeant Mark Clark Retires

Sgt. Mark Clark retired on June 1 after more than 30 years of service to the citizens of St. Mary's County.

Sgt. Clark began his career in 1981 as a county Animal Warden. He was promoted to Animal Warden II in July of 1984. In January of 1986 he was hired as a Correctional Officer with the St. Mary's County Sheriff's Office. He served as a Correctional Officer until July of 1988 when he was hired as a Deputy Sheriff by Sheriff's Office. Mark was promoted Deputy First Class in February of 1992, Corporal in July of 2004 and Sergeant in January of 2009.

Sgt. Clark served in several Sheriff's Office Divisions including Corrections, Patrol, Special Operations, and Criminal Investigation. He was a certified Traffic Safety Officer and Accident Reconstructionist. Sgt. Clark also served as a Community Policing Officer in Leonardtown.

"When an individual devotes 30 plus years of his or her life to public service it's not just a job, it's a calling," said Sheriff Timothy K. Cameron. "Mark's tireless efforts and dedication to the public safety profession has contributed to the security and well-being of St. Mary's citizens. We thank Sgt. Clark for his service, congratulate him on his many accomplishments and wish him the best of luck in his future endeavors."

2012 St. Mary's County Employee Safety Matters Award

Ms. Margaret "Dolly" Baroniak received the 2012 St. Mary's County Employee Safety Matters Award.

The award honors and recognizes an employee who consistently demonstrates involvement and leadership in creating and maintaining safety at work, not only for themselves, but for their co-workers.

Ms. Baroniak is a Senior Officer Specialist assigned to the Bureau of Criminal Investigation. She was nominated for the award by her co-workers. Ms. Baroniak is vigilant in her efforts to maintain a safe work environment by removing hazards from work areas and checking equipment to ensure operational safety. She also provides her co-workers with updated safety advice and reminders regarding such things as appropriate attire during inclement weather, maintaining cleanliness and safe driving tips.

St. Mary's County Sheriff's Office Welcomes New Correctional Officers

Seven new Corrections officers have joined the ranks of the sheriff's office. Kristie Ardire, Patrick Britt, Brianna Colleli, Ryan Harris, Michael Labanowski, Jr. Kevin Molitor and Luis Ramos-Dompenciel completed the Southern Maryland Criminal Justice Academy's Corrections Entry Level Training program and graduated on Friday, May 25.

Correctional Officers Kristie Ardire, Ryan Harris, Michael Labanowski, Jr. and Kevin Molitor graduated with academic honors. Correctional Officer Kristie Ardire received the Physical Fitness Training Award and Correctional Officer Ryan Harris received the Scholastic Achievement Award.

Sheriff's Office K-9 Teams Provide Demonstration to MDA Campers

On June 20, the St. Mary's County Sheriff's Office K-9 unit provided a presentation to the Muscular Dystrophy Association Camp held for Maryland children who are members of the MDA. The St. Mary's County Sheriff's Office K-9 Unit is comprised of five deputies and seven canines. Over 50 campers participated in the camp held at Camp Maria in Leonardtown.

The K-9 presentation included demonstrations of K-9 obedience techniques; how K-9 dogs react to an individual who is resisting the verbal commands of their handler; and how a K-9 searches and retrieves property and/or evidence which may be discarded during the commission of a crime.

The campers were also shown how "K-9 Mike," a 7-year-old Golden Retriever, trained in explosive detection can sniff out hidden explosives. In addition, the campers were able to pet and interacted with "K-9 Cooper," the Sheriff's Office bloodhound, who is trained to track and locate missing persons. Even though the temperatures reached nearly 100 degrees, the campers, deputies and canines had a great time sharing the educational experience.

Sheriff's Office Employees of the Quarter & Employee Commendations

Deputy Cory M. Ellis was nominated for Deputy of the Quarter by his supervisor, citing that "Deputy Ellis is a solid patrol officer who is a self-starter and a team player. Deputy Ellis's work is consistently above average; he volunteers for extra duty assignments and assists other squad mates with their investigations. Deputy Ellis's reports are thorough and accurate, his follow-ups timely and complete. I almost wish I could point to one exciting incident to highlight his talents, but the fact of the matter is, Deputy Ellis is rock solid day in and day out."

Correctional Officer Jason M. Smith was nominated for Correctional Officer of the Quarter by his supervisor, citing:

On February 3, 2012 Correctional Officer Smith was assigned to booking when an inmate reported back to the detention center after attending a funeral, which was a court ordered temporary release. Once the inmate returned from the temporary release, Officer Smith noticed that he (the inmate) wore a different pair of shoes from the ones he wore when he departed earlier in the day. The inmate had been specifically instructed upon his release, not to bring anything back into the detention center, except for the exact clothing in which he wore out. Officer Smith brought the inmate into the detention center and per policy conducted a thorough search. During the search, Officer Smith discovered eight cigarettes hidden in the inmate's left shoe, concealed underneath the insole. Correctional Officer Smith's attention to detail detected and prevented contraband from entering the facility. Officer Smith's actions resulted criminal charge being placed against the inmate for introducing contraband into a place of confinement.


Ms. Cari S. Ray was nominated for the civilian employee of the quarter. Ray began her employment with the Sheriff's Office as a Civilian Background Investigator in November of 2011. Ms. Ray has quickly learned the hiring process and almost immediately began submitting suggestions for new and different means of attracting candidates for the positions of Deputy Sheriff and Correctional Officer.

Ms. Ray has also submitted suggestions on improving the Sheriff's Office Preliminary Screening Sheet (PSS) and Personal History Statement (PHS). In addition, Ms. Ray created a Social Networking site on Facebook and created an email address specifically for recruiting. The creation of the Facebook page and email address almost instantly began generating interest and applications for Deputy Sheriff and Correctional Officer. Ms. Ray's supervisor cited in his nomination: "Ms. Ray is an extremely dedicated professional, a pleasure to work with, and by far a true asset to the Personnel and Recruiting Section and the Sheriff's Office."

Other Employees Recognized for Quarterly Commendations include:

Dep. William Bankhead
Dfc. Patrick Bowen
C/O Scott Brown
Cfc. Daniel Catlett
Ms. Glenda Dennis
C/O William Dunkin
Cfc. Blaine Gaskill
Cpl. Patricia Harrod
Ms. Valerie Hayden
Cfc. Jacob Jones
C/O Stanislaus Kuczewski
C/O Randall Molitor
C/O Dawn Oliver
C/O Catherine Poole
Ms. D. Leann Quade
C/O Luis Ramos Dompenciel
Lt. Donna Rustin
Dep. Austin Schultz
Cpl. David Sewell
C/O Jason Smith
Ms. Patricia Smith
Dep. Timothy Snyder
Ms. Rhonda Wathen
Dep. Michael Worrey
Headline News Main Page
Discuss This Article in the Forums (or comment below)

Reader Comments Appear Below the Advertisement
FEATURED SPONSOR
Burch Oil Company
Serving the changing needs of Southern Maryland since 1928.