Current Stories:
[ More Current News Stories... ]

News Archive: [ 2015 ] [ 2014 ] [ 2013 ] [ 2012 ] [ 2011 ] [ 2010 ] [ 2009 ] [ 2008 ] [ 2007 ] [ 2006 ] [ 2005 ] [ VFD News ]

Other News Sections:

Announcements:
Forums: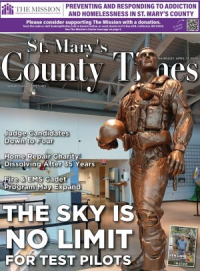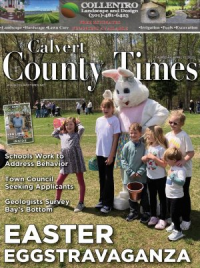 Posted on February 28, 2013
LA PLATA, Md. -- Charles County Public Schools (CCPS) fifth and seventh graders are trading paper and pencil for keyboards in March when they take the reading portion of the Maryland School Assessment (MSA).

Students in fifth and seventh grades will be taking the reading MSA online between March 4 and March 22 as CCPS moves toward computer-based testing instead of paper exams. The online testing helps implement the Common Core State Standards and nationwide Race to the Top requirements to use more technology that helps with monitoring and promoting student achievement. This year, students in grades 3, 4, 6 and 8 will continue to take the reading MSA on paper on March 12 and March 13. The school system will administer the math MSA on paper to all students in grades 3-8 on March 5 and March 6.

Within the next several years, most testing – both state and local – will take place via computer, allowing teachers, students and parents to get results more quickly.

Online testing is not new to CCPS. Already, students take the High School Assessments (HSA) online, and have done so for a number of years. Fifth and eighth-grade students have taken the science MSA online for the past four years.

Schools are providing students with multiple opportunities to practice taking mock tests online so they feel comfortable with the program. "Kids like taking the test on the computer because that's how they operate," said Cliff Eichel, CCPS director of research and assessment.

Research, Eichel said, shows that students do as well or better on exams with online testing. "Students already take CCPS quarterly tests on line. They have had a number of practice sessions, so students won't be seeing it or exposed to online testing for the first time on their MSA test date," Eichel said.

Students are provided an identification number as they enter the computer lab where they take the test with their class. Online testing is guarded with the same security measures as paper testing, and the same test-day rules apply, Eichel said. The questions are the same, the time allowed is the same, and the online tests have all the same features as the paper tests. Students can mark something to review, they can review whole sections and they can change answers within the allotted time.

Schools will continue to provide special accommodations for students who need them.

Source: Charles County Public Schools
Headline News Main Page
Discuss This Article in the Forums (or comment below)

Reader Comments Appear Below the Advertisement
FEATURED SPONSOR
Burchmart
Quality gas and good food at your convenience. Several locations to serve you throughout So. Md.!